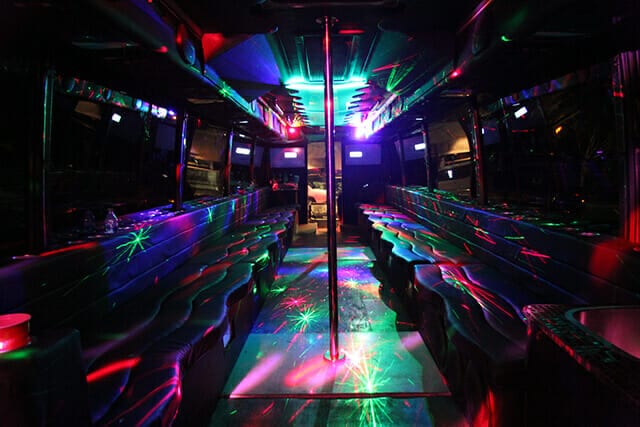 Book Your Luxury (and fun!) Transportation to PoleCon 2018!
PoleCon is an annual event that honors the culture that surrounds the pole dance and pole fitness communities. It doesn't matter your age, identity, or size; everybody is welcomed to enhance their knowledge and skill set. This community is inclusive and that is what makes PoleCon such a comfortable environment to learn and share. There will be vendors, entertaining performances, seminars, as well as free and pay-for pole workshops. There's a new event called PoleCon: Intensive that features more challenging 4 hour pole-based workshops. Each year PoleCon is hosted in a different location, and this year it's at the Loews Sapphire Falls Resort at Universal.
Regardless of when you choose to attend, PoleCon a great way to network and connect with like minded individuals. In a space with no judgement, creativity can flourish. This is why the community looks forward to this every year!
If you're planning on attending PoleCon 2018 in Orlando, be sure to consider how you'll get there and back. Sure, it's easy enough to swipe to your preferred ride share app, but is that really the best option? This is an especially good question if you happen to be attending the convention with a group of friends or colleagues. Professional transportation like car service or a limousine rental is the best way to ensure convenience during your PoleCon experience.
You might be thinking that a limousine rental is too costly to consider for a group, but it can be comparable to your favorite ride share fee when it's split up among everybody going to PoleCon. Even when car service is concerned, there are numerous benefits over other transportation options. Professional chauffeurs have experience with the best ways to get to the location of the convention, whereas it might be the first time your Uber driver has ever been there.
Another added benefit to hiring professional transportation is that you can choose to head back to your hotel or go out and enjoy Orlando. You'll be able to visit multiple destinations without having to stop and order a new ride share service every time. This makes for a memorable PoleCon experience in Orlando! For more information, head over to get the Best Price Florida Party Bus.