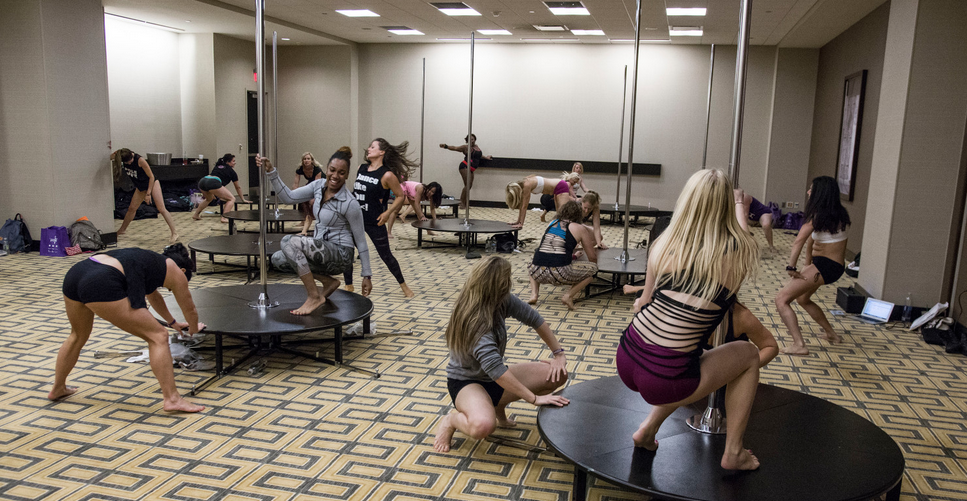 PoleCon 2020 New Dates: Schedule starting to be updated
I've heard back from all the PoleCon 2020 workshop leaders and am starting to redo the schedule. Since the schedule has been live and you all are signed up for workshops, this is going to be a potentially confusing week or so as I get things reorganized and updated with the new dates. Here are the steps:
Step 1: I will update all the showcases and free workshops to the new dates in WellnessLiving.
Step 2: I will update all the paid workshops in Wellness Living— you will receive an email noting the date change for any paid workshop if you have signed up for that workshop.
Step 3: If you are selling a workshop and told me about it, you will be removed from the workshop.
If you have emailed me to transfer workshops and/or your pass to 2021 event, you will be removed from the workshop and a credit will be placed on your account in the amount of the workshop(s).
If the workshop you were attending is canceled because a workshop leader can no longer attend, you will receive a credit on your account to apply to a different workshop. If there are no workshops you want to purchase, you can request a refund by emailing me for that workshop.
Additionally, if you are transferring your pass to your self for the 2021 event, you will find a new pass for the 2021 event on your account.
Step 4: there will be some holes in the schedule once it is updated in WellnessLiving and in the cheatsheet. After the schedule has been moved to the new dates, I will reach out to existing workshop leaders and potentially new workshop leaders to fill the holes. I may not fill all of the holes.
If you are looking to purchase a pass, a workshop or a booth — or know someone who is — to PoleCon 2020, send them my way. I am operating a list for people looking to transfer passes/workshops/booths.
This process is new (I've never had to schedule and reschedule an event) and it's the first year with our new scheduling system (Wellness Living) so apologies in advance if this is confusing to anyone!