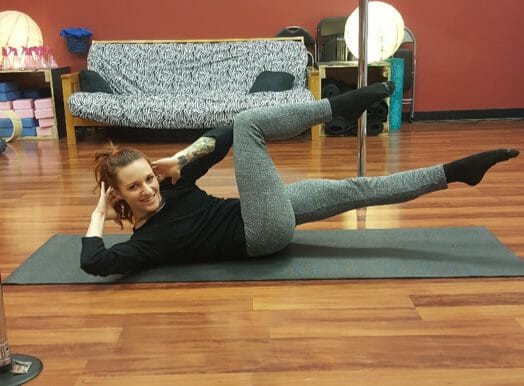 5 At-Home Core Exercises That Can Supplement Your Pole Training
One of the best ways to help increase your pole growth is by strengthening your core.  Our cores are just that: the core of all of our movement.  They connect our limbs to our torso and help stabilize the crazy things we ask our bodies to do.  By taking the time to do extra core exercises a couple times a week, you'll be amazed at the overall change in your body's strength and ability to move…and master control over your movements!  Here are a few of my favorites, along with a few modifications that can make them more or less difficult depending on your current strength.
While these are a few of my favorite ab exercises, don't let that deter you from finding your own favorites!  Add these exercises and progress through the difficulty options to get the most out of your strength training.

Latest posts by Jordan Mazur
(see all)