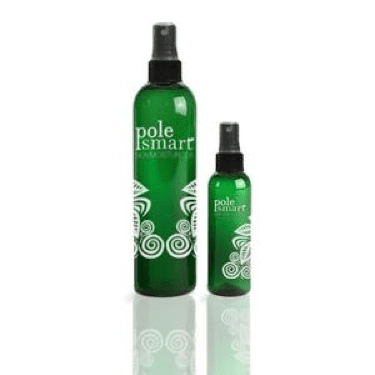 7 Grip Aides To Help You Stick
Do you ever have those days where your body is just not working with the pole?  Grip aides are a great way to ensure that you have a safe practice session void of doubt or feelings like you might fall to your doom.  But there are so many options!  Do you use them all?  How do you know which is right for you?
Different grip aides have different functions and are beneficial for different body types and needs.  Below lists 7 great options that can supplement your training.
**Please note that grip aides should only be used as an aide to help provide an extra layer of safety when practicing new and/or dangerous moves.  They are not a substitute for building grip strength.
There are tons of grip aides out there, and just like our bodies, they all have unique formulas. Accordingly it sometimes takes some trial and error to find what product or combination of products works best for your body.  You can check out some of these and more at the 2018 PoleCon in Orlando, FL so be sure to visit the vendor booths to find your grippiest year yet!

Latest posts by Jordan Mazur
(see all)