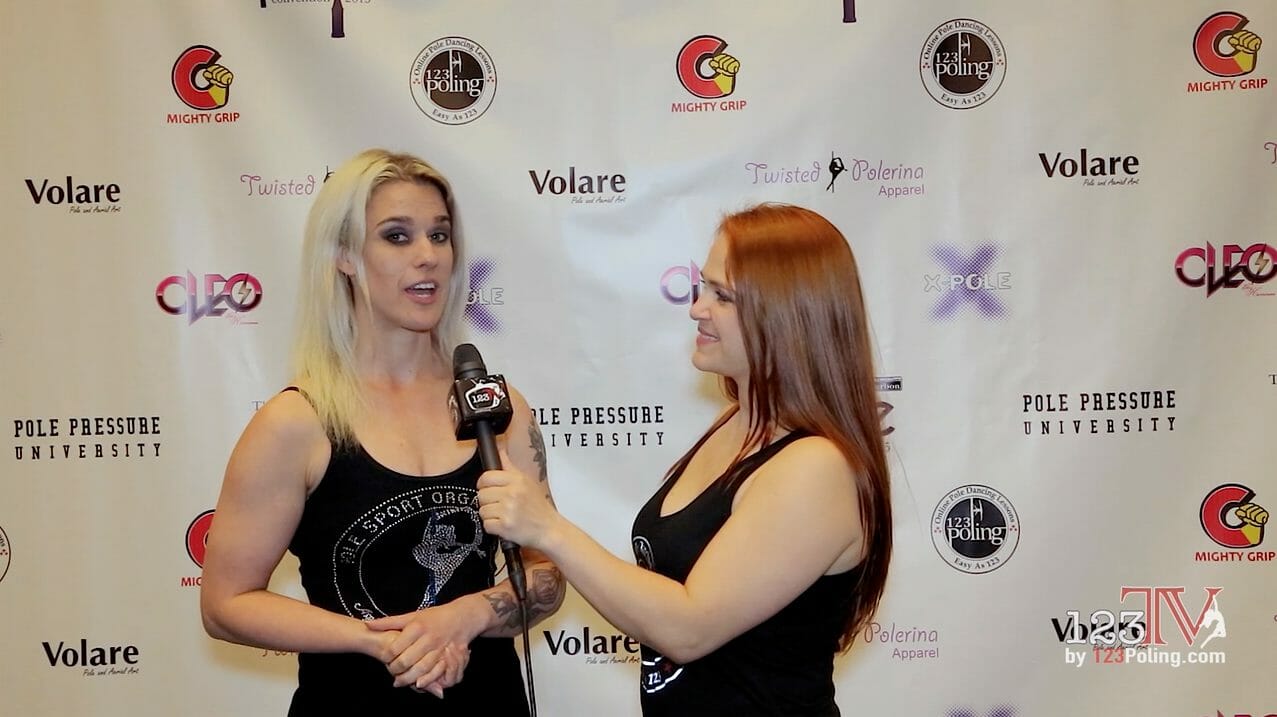 Interview with Casey-Leigh Jordan
Casey-Leigh, from the Up and Coming Star Showcase at PoleCon 2015, talks with Irina from 123poling.com and 123TV, the best online resource for students and instructors!
Listen to her explain the meaning behind her emotional performance and her experience taking a ton of workshops at PoleCon.
Hear the entire interview here!