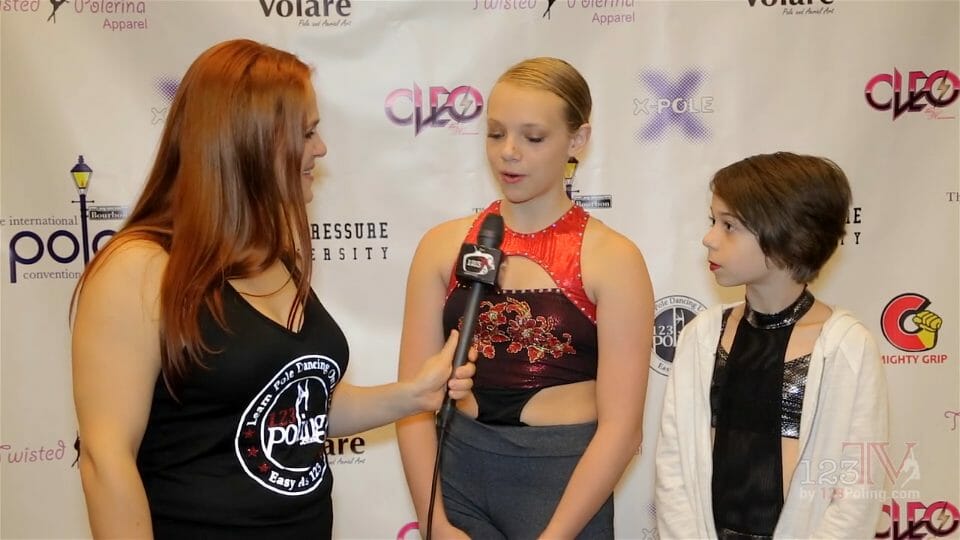 Interview with Paige and Haley!
123TV and 123poling.com, the best resource for online pole training for students and instructors, interviews Paige Olsen and Haley Pafford!
Paige and Haley are both competing this weekend at the International Pole Sport Federation World Pole Sports Competition in London.
Check out these pint-sized but FIERCE competitors talk about future plans, what they thought about PoleCon, their pole heroes and their parents' involvement with pole.
See the entire interview here!