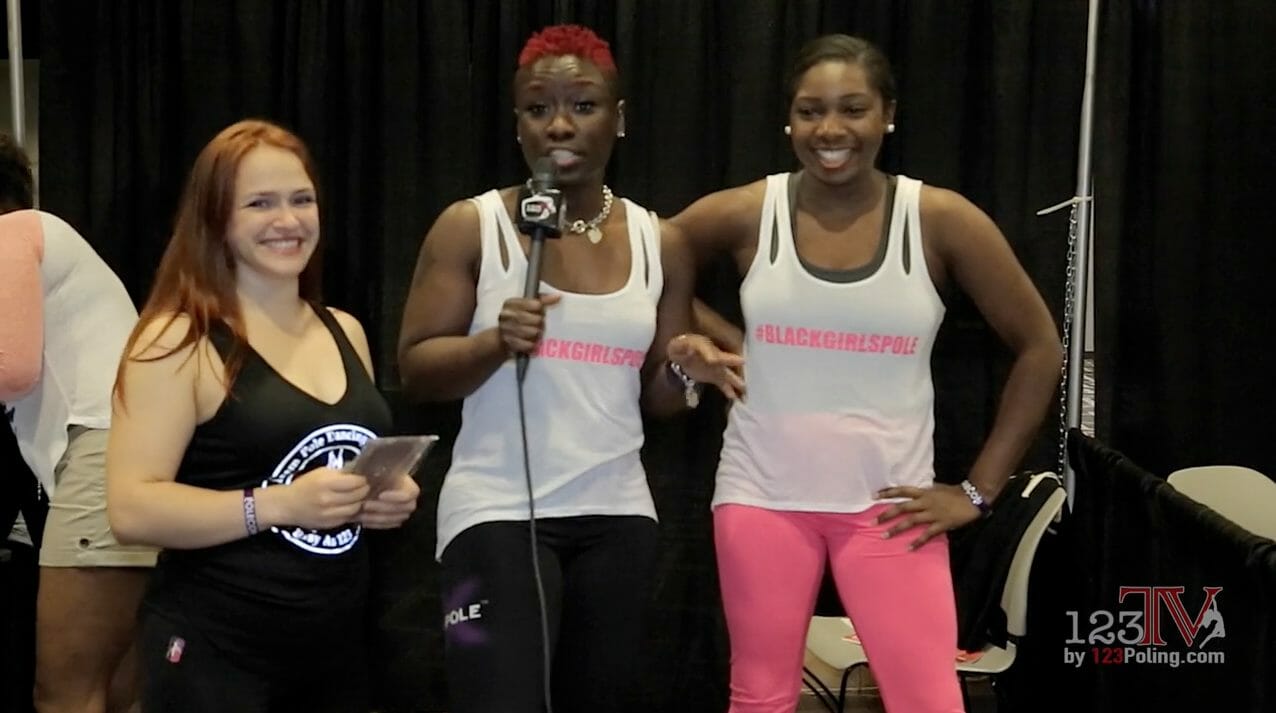 Interview with Torwa Joe, Vertical Joes ATL
The team from Vertical Joes lead by Torwa Joe, famous for ATL Bounce and 99 Ways to Twerk talks with Irina from 123poling.com and 123TV, the best online resource for students and instructors!
Catch some awesome twerking footage from their workshop at #polecon2015 and see their amazing rebounding boots — the worlds lowest impact running shoes.
Both are the best thigh and core workout — don't believe us, check out the full video of their workouts and thoughts about #polecon2015 here!