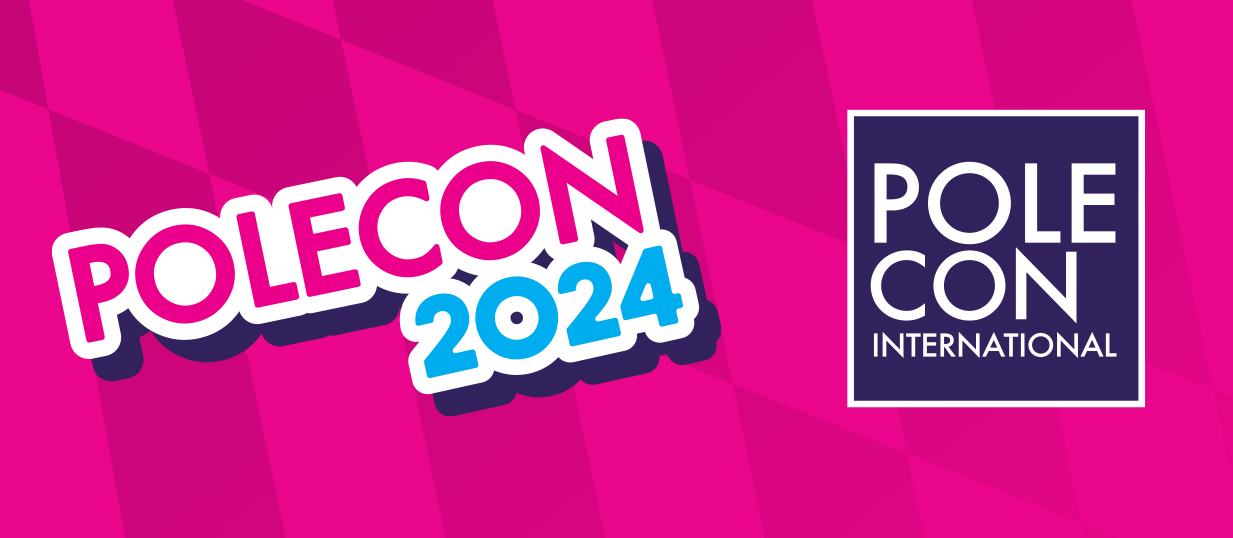 Announcing: PoleCon 2024 May 30-June 2, 2024
PoleCon 2024 will be held BACK in the DMV (DC-Maryland-Virginia Metro Area) May 30-June 2, 2024 at the Live! Casino Hotel Maryland.
Book your hotel room at this link! The host hotel WILL SELL OUT.
Located between DC and Baltimore (closer to Baltimore and 5 minutes from BWI airport), Live! is an AMAZING venue AND it's the venue you all loved the most!!
Other hotel room blocks for close hotels:
Change is good
Historically, PoleCon has moved location every year. This made it easier for some attendees to come and it made it really, really hard on PoleCon as we developed new relationships with hotels and had new eccentricities to deal with such as loading in all our equipment. We would learn things to improve but wouldn't always be able to improve them because of switching venues.
The feedback from last year's event combined with the very unique venue set-up (it's part live music venue!) made a very compelling case to host PoleCon back at Live!
We know that the east coast can be a challenging location for our west coast pole friends to attend. If PoleCon continues to grow (or even maintains its current size), we will look at running two annual events, one on the east coast and one in the west (past the Mississippi River). The earliest that would happen is 2025.
Things we love about this this venue:
All floors in workshops rooms (pole, non-pole and free) are wood!!
All workshop rooms are on the same levels as the main stage area!
We can sell individual tickets to ALL showcases *must be 21 (you must walk through the casino for the mezzanine/balcony seating).
The stage is AMAZING.
Giant built in bars for the evening shows.
Attached to a giant outlet mall (Arundel Mills Mall) with activities like a movie theater, Dave and Busters and tons of healthy (and not so healthy) food options!
Parking is FREE!
Airport (BWI) is SUPER CLOSE!
A few changes we're making based on your feedback:
Swapping the pole and non-pole rooms. This will give us more space in the non-pole rooms and in the free workshop room. The pole rooms will decrease slightly in overall square footage but not in number of poles.
Allowing you to change your workshops. You'll purchase a non-pole or pole "pass" and then you can swap in and out of *whatever paid workshop (*pole swaps for pole and non-pole swaps for non-pole because of the price difference) you want!
Eliminating the waitlist function for paid workshops. It was confusing and frustrating to everyone.
Improving sound quality on and around the stage for performers and viewers (we know there were some challenges).
Working with hotel on more clearly labeled box lunches or separating the box lunches so that you can make better informed food choices.
Encouraging teachers to use gender neutral terms (such as "folks" or "friends" instead of "ladies") to more accurately represent attendees.
Encouraging teachers to put pre-requisite moves in their workshop descriptions to be clearer about the level of the class.
Mandating that all movement teachers (paid and free) are CPR/AED certified.
Be a part of PoleCon 2024!
Applications to be a part of PoleCon 2024 including performers, paid workshop leaders and free workshop leaders will be available next month! Make sure you are on our newsletter!
High-level PoleCon Timeline
August: Sponsorship and advertising information available. Tickets available (see below for links). Hotel Room blocks available (see above for links).
September: Applications for performers, paid workshop leaders, and free workshop leaders released.
October: Exhibitors Booths released. Booking pre-conference certification starts. Email us for information about hosting your pre-conference certification during PoleCon!
November: Black Friday sale on Weekend Passes.
December: Pre-conference certifications released for purchase.
January: Performer/Paid Workshop/Free Workshop Applications due 15; Acceptances sent Jan 31. Volunteer applications released.
February: Full schedule released for purchase. Volunteer acceptances sent.
March: Privates available for booking.
May/June: PoleCon 2024!
Tickets available now!
There is a question in your WellnessLiving profile if you are vegan or not. Please update this preference so we have accurate numbers for food!
PLEASE only buy one ticket per account (you can buy for other accounts). There is a glitch in the system that will allow you to buy more than one if you go through the "store."
Yes, prices for passes, advertising and sponsorships have gone up slightly. Expect slight increases for exhibitor booths and for workshops as well.
Questions? Want to do a meet up or something else that isn't a workshop at PoleCon? Got other ideas about the 2024 event? Email us!