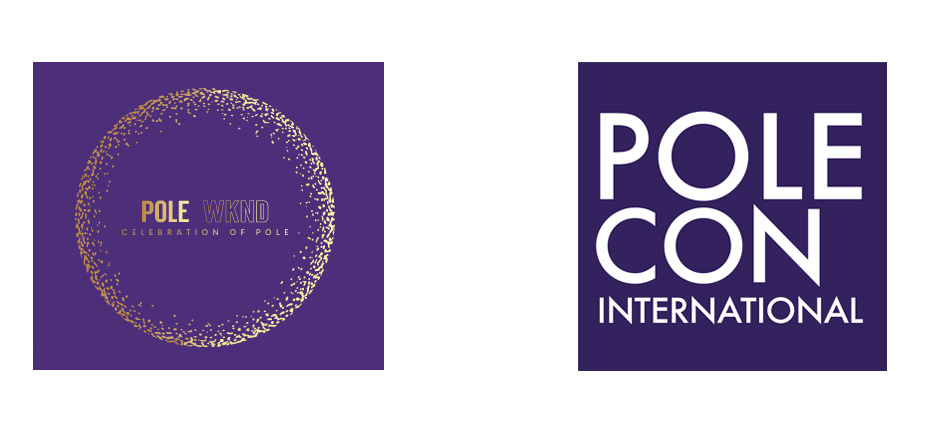 PoleCon and Pole WKND enter Strategic Partnership
FOR IMMEDIATE RELEASE
PoleCon and Pole WKND enter Strategic Partnership as Pole WKND makes its return to the UK on 25th May 2024 at Peterborough UK.
Pole WKND, the popular UK event founded in 2018, is relaunching! While the event previously featured all-day competitions, Stacey Snedden, the director of the event has made the switch to showcase performances instead.
"We attended PoleCon 2023 in the States and were inspired by the diversity and inclusivity," Snedden noted. "We wanted to bring that kind of energy back to the UK and reproduce the non-competitive showcase environment."
Pole WKND will now offer showcases in addition to workshops with pole stars; time for networking; and access to vendors representing the best products and services in pole.
"PoleCon's goal to spread the comradery and joy of pole dancing," Colleen Jolly CEO of PoleCon said. "It is a place to come together, see all kinds of performances, learn from each other, and grow. Working with Pole WKND to promote more non-competitive spaces around the world just makes sense."
The Strategic Partnership will foster a sharing of ideas on how to create inclusive events. Both Jolly and Snedden hope to share more in the future and continue to grow the pole industry: "More people pole dancing is better for our entire industry!"
About International Pole Convention: founded in 2009, PoleCon is the original annual event celebrating the pole dance community hosted in a new city every year. Connect with your pole friends, watch amazing performances, take pole star workshops, and shop with your favorite vendors! PoleCon is all students, competitors, pole-fessionals, and pole enthusiasts of all ages, all genders, and from all walks of life. #polecon
About Pole Weekender: founded in 2018, originally Pole Weekender, this year we have rebranded to Pole WKND, after being inspired by Pole Con. Although we still have the same ethos, to celebrate all types of pole, along with giving a platform for poler's to connect.
All by supplying a space for vendors, pole stars and showcases.
To learn more about PoleCon or to purchase tickets, please visit www.poleconvention.com
To learn more about Pole WKND or to purchase tickets, please visit www.polewknd.com
###
Social Media:
Facebook: https://www.facebook.com/InternationalPoleConvention
Twitter: @poleconvention
Instagram: @intlpoleconvention
Social Media:
Instagram: @polewknd