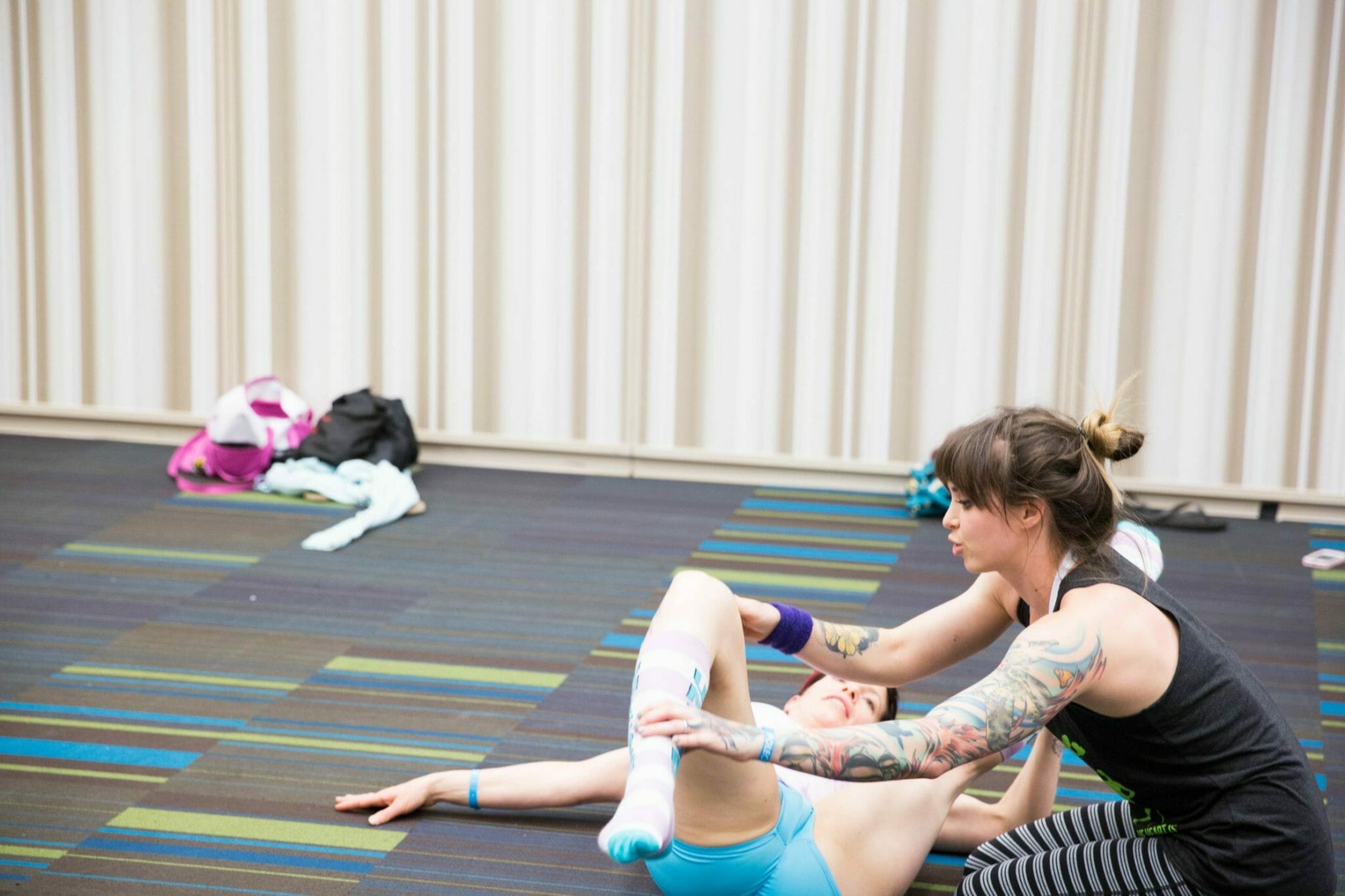 How to teach a paid workshop at PoleCon
Thank you for wanting to be a part of PoleCon!
First, read the how to create your menu blog. This blog explains in detail how to create a "menu" of options for your workshop(s) in a professional way. You'll need this to apply to be a paid PoleCon workshop leader.
Ethos
At PoleCon, we always look for people that represent the diverse styles and bodies in our community. We also look for what is popular right now in our community which changes regularly.  Below are several factors that we consider when booking paid instructors. This process is definitely more art than science and we try to be fair and mix things up, giving new people a chance to teach while also continuing to bring back popular (based on our survey feedback) teachers year after year.
In years past, becoming a paid workshop teacher was a combination of being personally invited and people randomly reaching out and asking to be considered. This year, to be more transparent, aspiring teachers may directly apply using a form so there's no mystery about the application process. Many people will still be individually invited based on previous PoleCon experience or because they offer something unique.
I'm a good teacher
Unfortunately, being a good teacher is not the only criteria to teaching at PoleCon. However, if you don't have a good reputation (people posting about your workshops in online groups in a negative way – I'm a huge social media stalker) you will not be invited. Conversely, sharing good feedback on your social pages or having people post without prompts (student testimonials) that you are a teacher is a great way to demonstrate that you are, in fact, a good teacher. When possible, I try and personally take workshops or privates with potential PoleCon teachers so that I can get a feel for their teaching style to determine if they will do well at PoleCon. This is not always possible so I may also reach out to friends/colleagues/students in the community about their experiences about potential instructors.
But, I've won a bunch of awards!
While winning awards is a factor we consider, it may not be enough to draw people to your workshop. Sometimes too many awards can make people nervous to take workshops while in other cases, seeing your amazing, winning routine might just inspire someone to want to take a workshop with you! Pole competitions remain a useful way to "get your name out there" but they are not the only way.
I'm unique, just like everyone else…
Having a unique style or unique offering is critical. When creating your menu stay away from general topics (like "Pole Choreography") and find something that you are really known for. Many people can teach tricks. Do you teach specific tricks that are less known or unique to you?
If you prefer flow or dance type classes, what makes you unique? Your experience in the club or a lifetime of ballet lessons? Do you teach specifically to a certain type of population? Like men or pole competitors or polers who are differently abled? When people think about you, what do they think of first? Asking yourself these questions will help you create your unique offering.
Hustle harder
To become a PoleCon paid workshop leader, you must be market-able. The PoleCon contract does NOT specify that you must market yourself however, you are paid based on workshop attendance. While we market your workshop, you are given individual incentive to help that marketing. You are also given the tools to market in the form of a Facebook frame to make your own meme/digital flier. Other materials are available on request for those with the tools to create more advanced graphics/video.
Generally, having not just a lot of Instagram followers (10K+), but also an active Instagram indicates that people are likely to buy your workshop. Maybe you have a ton of followers but haven't posted in a few months or don't engage with your community. In these cases, you are less likely to sell workshops as preferences are fickle and constantly changing. This can be challenging with the shadowban, so having other ways to reach your audience (your own website, a blog, a newsletter, other social media) is also important.
Contract stuff
While the menu blog goes into some detail about terms and conditions, the PoleCon contract is universally applied with consistent payment structures to seasoned and new instructors. If there is a compelling reason to change an aspect of the contract, I'm always willing to listen to potential negotiations. The PoleCon contract may also change at any time due to market conditions or other financial considerations. Things that are 100% non-negotiable are having insurance. You must have insurance to teach. We can recommend our insurance company as needed.
Ready to apply?
Use this link to apply to be a paid workshop instructor.
General Tips:
If possible, attend a PoleCon before applying — see the environment. Try to identify your niche. Talk to other teachers about what they liked and didn't like about the experience. (a "how to have a successful workshop at PoleCon" blog with tips is in the works!)
Grow your following on social media (10k or more)
Develop a unique style of pole (floor, etc.) and how you market yourself
Cater to a specific audience/specific need
Write a compelling and detailed workshop(s) description:

What are you teaching? flow, tricks, something else?
What prerequisites do students need to know to be successful? (i.e., basic inverts or a full split)
What will students get after taking your class? (i.e., a new trick, a new way of spotting, new choreography)
Who are you teaching? (i.e., pole instructors, first time inverters, polers with an oversplit)
Be specific. If you name certain tricks, actually teach them. Don't spend too much time reviewing prerequisites also be prepared for students who did not read the description well or overestimated their abilities.
I didn't get accepted, what happens now?
If you are not accepted to teach at this year's PoleCon, you can absolutely ask for feedback for how to improve your application for next year. Sometimes, the offering isn't unique – if literally everyone who applies offers Style A then I will only take so many people of that style that year. Similarly, I try not to take too many instructors from one studio, one competition, one region or one affiliation (if possible). "No" doesn't mean forever – it just means, "not right now." You can always apply again next year!