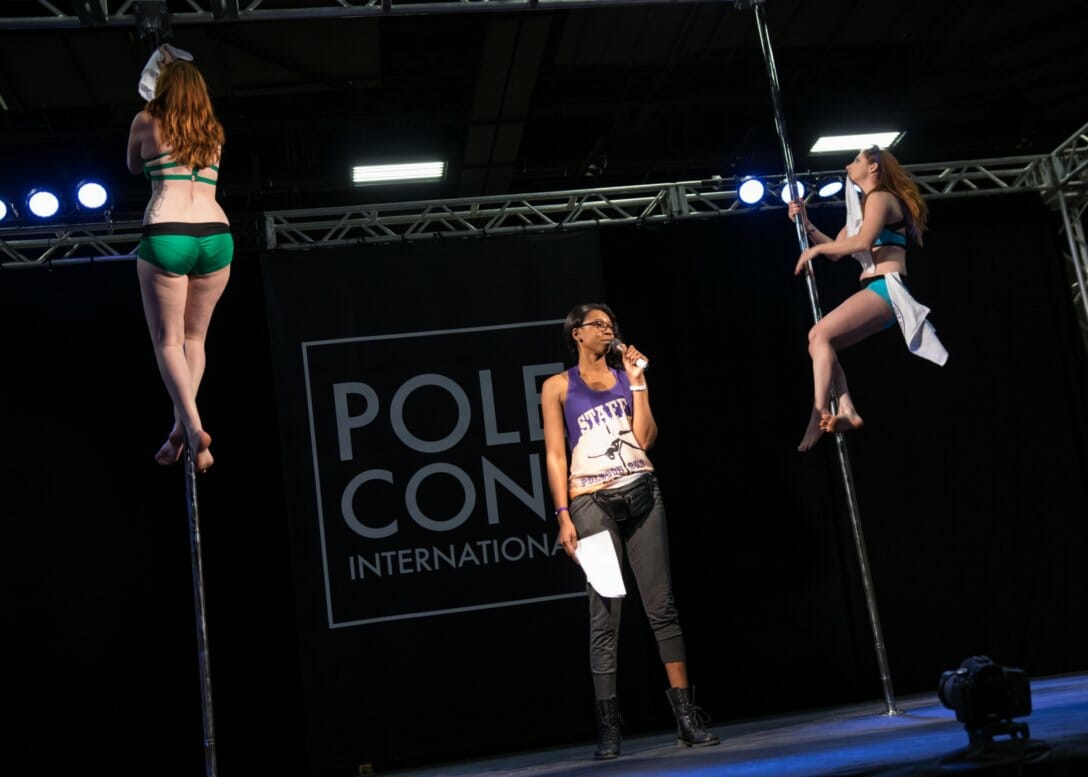 How to volunteer at PoleCon
Thank you for wanting to volunteer at PoleCon 2020!
How do I volunteer?
PoleCon 2020 volunteering is ONLY available for people who have volunteered at previous PoleCons or approved groups.
To become an approved group, the group captain/organizer must email me in advance and commit to bringing at least 4 total volunteers (including themselves) with them. If a volunteer is unable to come, then that person is responsible for filling that slot.
We do this because people often commit to volunteering and then don't show up. People who have volunteered before have demonstrated that they are reliable. During the year, I run PoleCon by myself but during the event, I need a small army of dedicated and responsible volunteers to help.
What is the commitment?
Volunteers commit to 10-hours of volunteer time broken out into five, 2-hour shifts supporting PoleCon sometime between June 2, 2020-June 7, 2020. A mutually agree-to shift schedule for volunteering available for sign up in February 2020.
Volunteers help out in one or more of the following areas:
Set up and break down: moving and setting up X Stages and other small equipment. NOT setting up the booths or main stage. Requires the ability to lift 50lbs.
Pole cleaning: Pole cleaners MUST be able to climb 12 ft poles safely. Pole cleaners may be required to wear tops/bottoms or other articles of clothing/accessories provided by showcase sponsors. Every effort to find appropriately sized garments is made at time of showcase.
Playground or door monitor: watching to see if people are safe on the floor and aerial playgrounds; checking for wrist bands coming in the dor.
Free workshop monitor: crowd control confirming people get in and out of the room ontime. Assisting the workshop leader with AV as necessary (mostly come get me if there's a problem)
Paid workshop checkin/monitor: this is a critical job as paid workshop leaders are paid based on attendance. Making sure workshops get started and end on time.
Can I choose my own shifts?
Yes. Shift sign-ups will be available in February in 2020. All volunteers will receive an email to sign up for specific volunteer shifts in different activities, as noted below.
What do I get?
Volunteers receive 100% discount promo code to be used online when purchasing Day or Weekend Pass to PoleCon, provided upon the execution of this contract. This is non-transferable to any other party and is based solely on my approval and confirmation. Typically volunteers also get an exclusive-volunteer-only gift from me to say thank you!
Ready to apply?
Use this link to apply to be a volunteer.