So You Lost You First Pole Competition…Now What?
Whether you're in it to win it or simply wanted the experience, loosing a competition can make any pole dancer feel less than confident in their abilities. Here are some tips on how to handle the pain and get back to being the absolute badass that you are.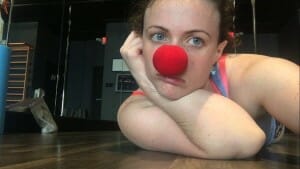 The Initial Disappointment
The worst of it, in my humble opinion, is the initial blow; that moment you look at the score sheet and realize that you've lost. Breathe. You should know that you are in excellent company. The nature of competition is that there is only one singular 1st, 2nd, and 3rd winner, which means the rest of the talented performer you competed with are in the same boat as you. It's ok to be upset. You worked very hard to get to where you are and guess what? The opinions of four or five people on that particular day will never be able to take your hard work away from you. The results are not a measure of who you are as a human being or dancer. It is simply a select few's opinions on that one specific day. It is entirely possible the results would be different given a separate set of judges. All of that aside, it's important to remember that just because you aren't taking home a medal, doesn't mean you didn't work hard and kick-butt.
Getting Back to the Studio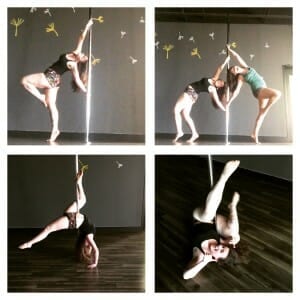 After feeling such disappointment, you might experience a loss of inspiration to get back to the studio. Not only is the competition you've worked so hard to prepare for over, but you mostly likely are coming home with a sense of failure. It's ok to take a few days off if you need to rest and regroup. The important thing to keep trying. Never give up on yourself. You have to remember how far you've already come since your day 1 and know that at the studio, there is a huge group of "cheerleaders" waiting for you.
Another thing you might encounter are the questions. "How did it go? Did you win? What was it like?" These types of questions are hard because they bring back that feeling of failure. Try to be patient and remember that the person asking them is more than likely coming from a place of love. They want to support you and are interested in your journey. When you answer, think of things that were good about the experience. Did you meet any new pole dancer friends? Did you get a chance to see any other performances while you were there? Perhaps something or someone inspired you. There are many ways to make a positive out of negative. Come up with a list of all the good things that you went through in the process of competing and be ready to answer with those. It will both put help take away the sting and put things into perspective. As they say in the Movie, The Crow, 'it can't rain all the time."
Looking at the Scorecards
This is going to be a doozy. When looking at your scorecards, remember that the judges are not out to get you. Trust me, they want you to succeed. Take a breath (or even some time if you need it!), open the scorecard, read the comments, and consider what they are saying. Most of the time the comments on scorecards are very constructive and helpful for both building a new routine and applying to your regular training. My favorite thing to do is watch the video of my performance with the Scorecard by my side. This allows me to look at what the judges are saying while seeing what they saw the day of my performance. It should also be noted that you don't have to take every piece of advice offered in the scorecard but you should consider them. The idea is to use what is told to you as "tools" for moving forward and becoming an even better dancer.
Moving Forward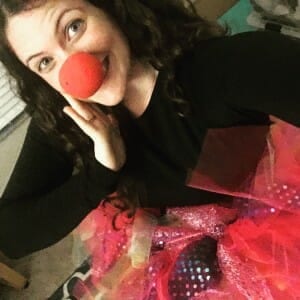 Keep in mind that this is just one competition. If you keep training, you will keep improving. Experiences like these should be the fuel to your fire for development as a dancer. Don't let it get you down! You're an amazing unicorn so use this to pursue your goals and dreams!

Latest posts by Amy Rosvally
(see all)