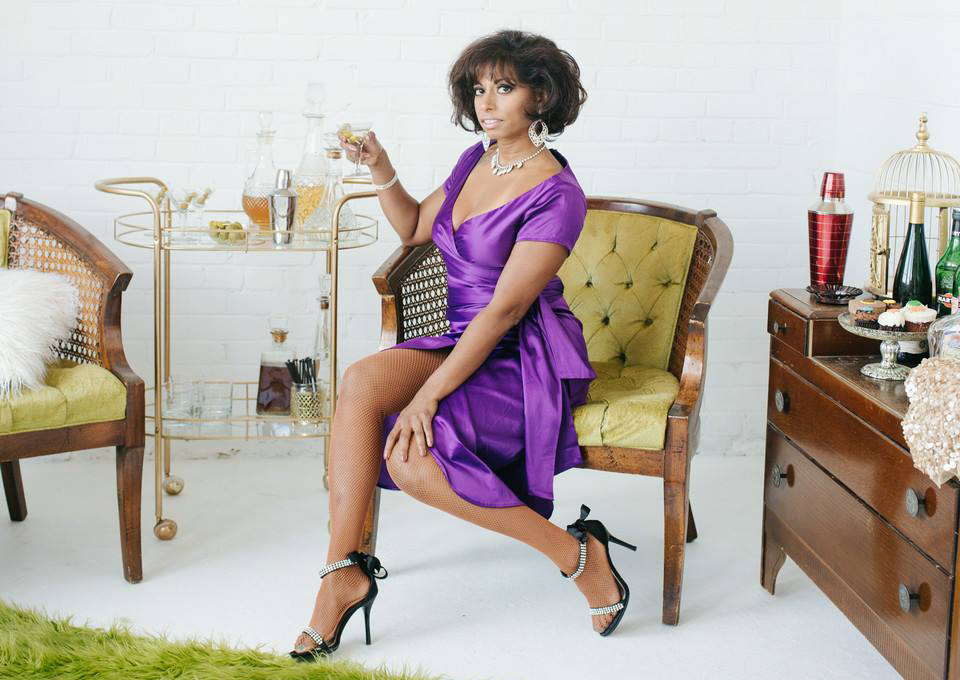 The Pole World Remembers S.T. Shimi
S.T. Shimi (aka Black Orchid) was a ray of sunshine who lit up every stage she ever graced. With legs for days, a sassy but classy attitude and always a cocktail in hand (or nearby), you always sat with anticipation waiting for her to perform, curious to see what kind of death-defying moves or fun tassels she'd be gracing you with. A frequent performer with many San Antonio burlesque groups and aerial arts organizations, she always knew how to draw a crowd. The dance world lost a good one and we are going to be in mourning for a while.
Originally from Singapore, S.T. Shimi moved to the United States in the early 1990s. She eventually moved to San Antonio for what was initially supposed to be an internship. Several years later she's still with that company and serves as one of their chief staff members. In 1997, she married her husband Oscar whom she was with until her passing. She started taking pole and aerial classes in the early 2010's and is now an instructor and performer. She competed and placed in several pole competitions including Champion at Capital of Texas 2012, First Runner up in 2013 and Miss Sexy in 2014 at Miss Texas Pole Star, and winner of the Masters Pole Burlesque Division at Texas Aerial Festival in 2015. Additionally, she was awarded Performer of the Year by Cleo the Hurricane in Cleo's Rock n Pole Awards in 2015. More recently, she won Best Use of Novelty/Prop at the Texas Burlesque Festival and Most Original Act at the San Antonio Burlesque Festival.
As soon as news of her passing hit social media yesterday (12/3), everyone began posting comments filled with memories and fun times that they had shared with her. She was always smiling, always working, and studying. Several former and current students reflected that she was their favorite instructor and inspired them to do great things. She was also a student herself not just in continuing to perfect her craft, but she was also back in school getting her master's degree. She reminded us constantly to keep learning and evolving as human beings.
Her passing hit me personally as well. She had performed in all of my virtual showcases since their inception, helping me to plan and organize, make all of the flyers and sell tickets. She was supposed to perform in my upcoming showcase on 12/12 so the other performers have decided to dedicate the show to her and donate a percentage of ticket sales to the charity of her choice. Her presence will be missed in this and future shows as she always put on a stunning performance.
Our beloved All-Star, friend, partner, and resident force to be reckoned with Black Orchid has left us. S. T. Shimi leaves behind her amazing husband Oscar Alvarado.
We hope to lessen the burden of bills, loss of income and any memorial or burial expenses hat may arise.
All funds collected will be transferred directly to Oscar.