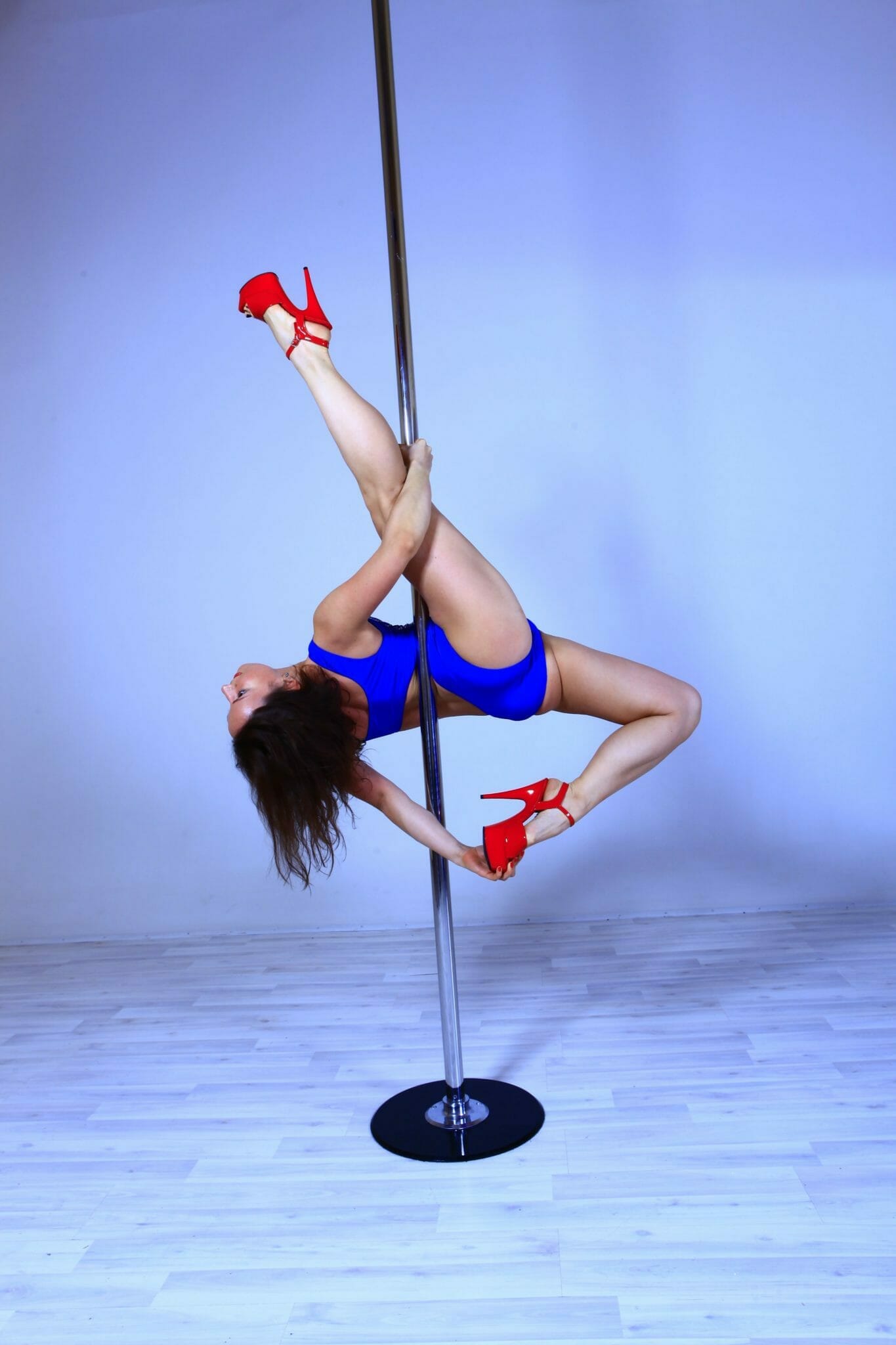 Why choose to Pole Dance?
Millions of people are getting obsessed with this interesting and unusual kind of sport—pole dance. Why the pole is so charming and attractive? Here are some reasons why we pole dance in Russia:
You open new opportunities of your body. Just a year ago you could not imagine that some tricks are possible for you. Now you perform them with ease and flexibility and are planning to conquer some new "impossible" tricks. You are starting to enjoy the new behavior of your body which is becoming more flexible, strong and sexy. And after this understanding you are not willing to stop.
You are among the best! Among the strong and very strong, among the motivated and very motivated! They are not lazy and miss training when the weather is bad, when they have a headache, when their golden fish died and even if they have already been to training this week! You have no chance to play truant and miss the training. Also you are not likely to become the worst of the best. So you try hard to achieve more than you can, and you win in the battle with yourself.
Pole dance motivates you to become an expert in other areas of fitness. If you started pole dancing, you will inevitably discover your flaws. So there are chances you will get interested in stretching activities, will have desire to drop in the gym more often to give more strength to your arms. Then in some months the idea of taking part in some performances may spring to your mind and you will learn how to act on the stage. Your life will never be the same when you discover the beneficial positions of your body on the stage, the role of angles and lines in the dance. Even after some years of intensive pole dancing you will have the field to grow,push your boundaries, develop in different ways. This road will always be interesting and exciting!
Without any doubts, you will find new friends in this sport! Photographers, fitness trainers, cosmetologists, teachers, accountants-various professions, different people of all ages and backgrounds! You can discuss together your favourite sport, support and motivate each other, compete and have fun! Pole dance definitely connects people!
After pole dance you will always be interesting! Your body is becoming more fit and strong, your self-esteem is growing day by day and it leads to improvement in your social and private life! If you are a woman you are becoming more attractive for men (all men love sportswomen who are in addition inspired and have a life), men in pole dance will be surrounded by many beautiful women, so everybody is happy!
Such a good habit as pole dancing is going to attract another good habits. Smoking and drinking alcohol will become unnecessary and disturbing activities in your life, and probably you will want to get rid of them! Also you might become a stronger person not only in sport, but in other areas of the life as you are used to fighting with fears and laziness every single day!
So are you still thinking whether to start pole dancing or not?