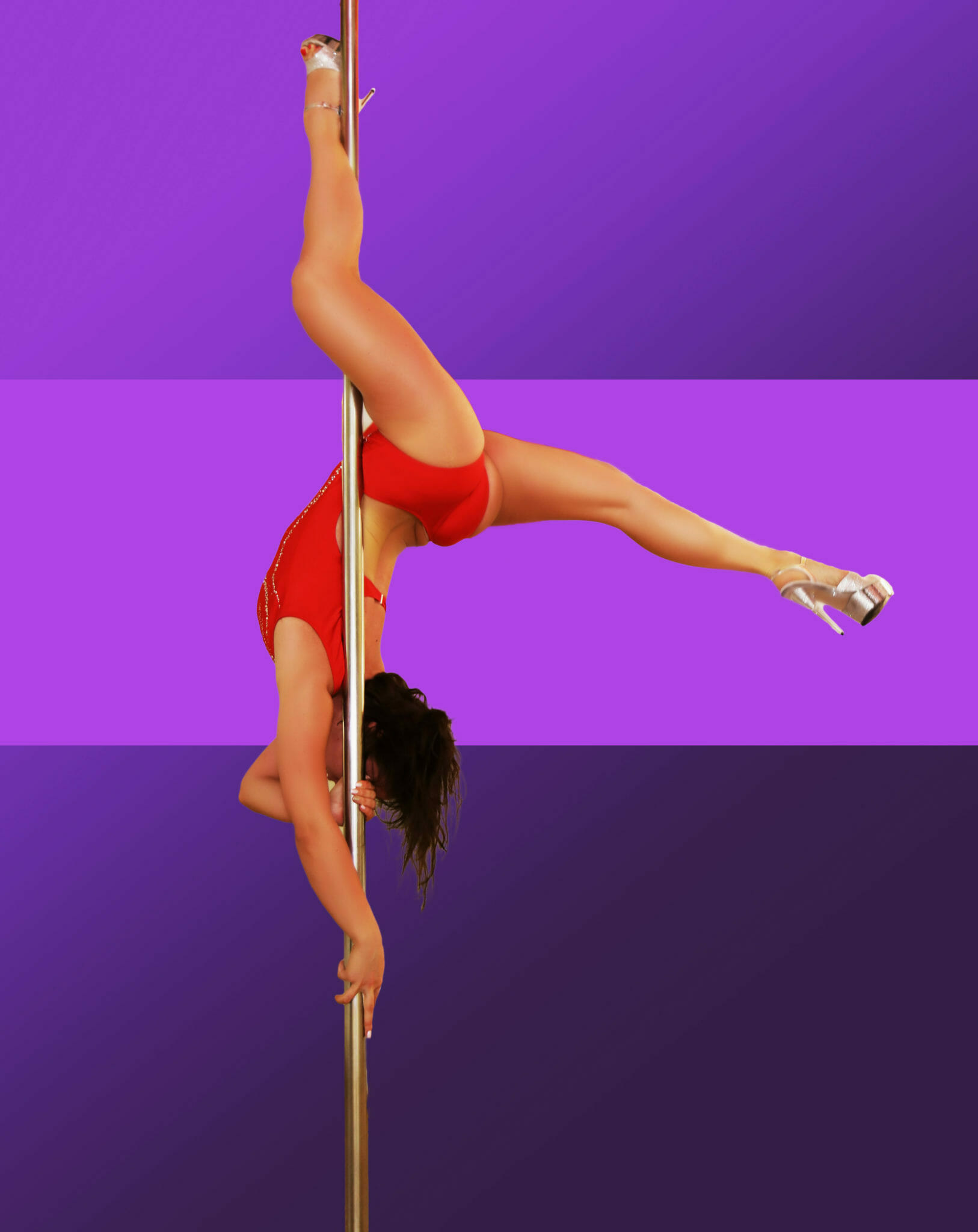 How to prepare for a pole dance performance?
The right moment came—you are ready to show everything you have learnt and to dance on the stage! Then some doubts appear, will you be successful or not? Just come down and explore the topic of performance with us!
1. How much time do you need to prepare?
You have to be fully prepared with your dance at least some weeks before the performance,devoting the rest of the time just practicing and making your dance perfect. Before this time you have to choose desirable tricks, which you are able to perform easily, think of the floorwork and many other important moments. So,it is good to prepare well in advance, taking into account the fact that you might miss some trainings because of your duties,illness and other disrupting moments. Start 3-4 months before the performance.
2. Prepare alone or with a trainer?
If you are experienced enough to make up a dance of your dreams, you can rely on yourself and let your inspiration rule you. In case you  have only just started your dancing life, you may need the guidance of the professional pole dance trainer, who will choose tricks appropriate for your level, give you some clues about the position of hands, legs, which movements look great on the stage, which positions you are not very good at. You may receive some advice on how to listen and feel the music, how to dance to create the single organism with the melody, use the body language in an appropriate way, to make the audience excited. There are a lot of moments which you can learn from the trainer to create the memorable and bright performance.
3. Which costume to choose?
Thinking about your outfit for the performance take into account the fact that your costume should not restrict your movements, be open in the places where you come in contact with  the pole and also be careful with the colour. If you want a beige costume (and are light skinned), you have chances to look like naked on the stage, black costume won't look bright in case it does not have some shining objects on it. Consider the question of the underwear—it should be invisible and fit the colour of your skin.It is a good idea to refuse from any kind of accessories as they might harm you during the dance, have a simple haircut. As for the make-up, it should be very bright, be generous in using cosmetics,but make an accent either on lips or on your eyes.
4. How to get rid of fear while performing?
It is highly probable you might be nervous on the stage. You should not feel guilty because of it, as it is the natural side of any human being. The more you perform, the more fearless you will become as time goes by. If it is your first experience try not to look at people in the audience as they might make you shy—just choose any point in front of you and stare there while dancing. Also choose the music the way it can give you an opportunity to spend first seconds on the stage without any movements-this way you will relax a bit and get used to the stage.
After your first performance you will have a desire to dance more, develop as a dancer, try new images and roles, as it is impossible not to get addicted to the stage! When you dance, time starts to go slower, you are in the center of attention, feel happy to express your emotions on the stage and receive the support of the public. Try new experience and enjoy being a pole dancer not only during the lessons, but also on the stage!