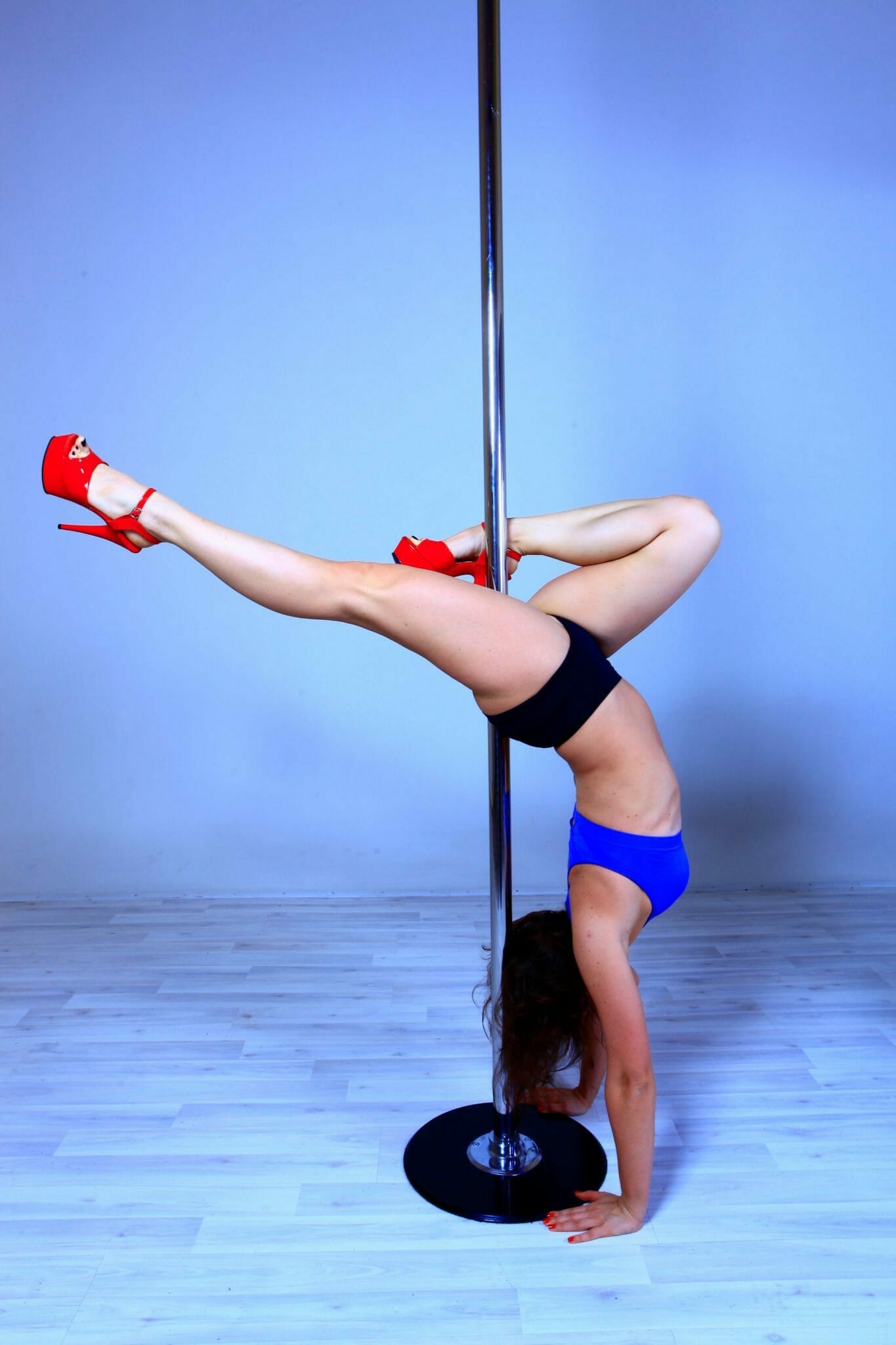 Pole Dance as an Escape from Reality
Life is undoubtedly cool! We have many plans, many happy moments, creative ideas for the future. But the negative side of this life will exist anyway no matter how hard we try. There will always be duties, problems, not ideal relationships, illnesses and disasters in this world. Sometimes we cannot do anything with it, we can only distract and hide into some hobby, for example pole dance.
Because when you dance your boss is not able to reach you, you no longer worry about long lasting fires in Siberia and forget about the fact that you have to visit a doctor. For one hour or more you are in a state of blissful ignorance, and in this world matter only music, pole and you. Your mind is clear and concentrated only on performing the trick, developing your flexibility and enjoying the tunes of famous songs of Sia and Ketty Perry.
After the lesson you have got an additional portion of the hormone serotonin, you mood is higher as well as your self-esteem, you are moving along the crowded streets and hiding the secret of being an owner of some new fresh bruises on your legs and have a feeling of being a bit higher than all this  hustle and bustle of a big city. Because when you are in the studio you are not a serious teacher, mother of three restless children, happy carrying wife, or maybe person in financial trouble or demanding strict executive. You are a pole dancer. Sexy, charming, charismatic, creating, purposeful and free… Here you are finally free to dance, to express your feelings, to show all that you have been hiding. You are real. You are the best. You are you.
When you perform your make-up is not only the way to talk about your image, it is two millimeter barrier between you and reality. Under some layers of make-up foundation you feel protected and less approachable. It makes you feel safe, a bit far from everyday problems, a bit distracted from all except for a dance.
While you dance nobody will ever guess that yesterday you broke up with your boyfriend, you are having headache right now, that you work in a serious company or write poems at night. Your feelings, your life, all truth about you is deeply hidden. You are showing only what you want, what you are ready to show right now, you are sharing something special, something from your heart and soul. Right now on the stage.
You fully enjoy the freedom of movements, you have no fears of using too much cosmetics, you are not preoccupied that your skirt is too short and the most part of your body is naked. Only happiness, freedom, excitement exist in this world. Maybe tomorrow you will wake up at dawn and head for office to do some routine tasks and blend in with the crowd of tired people, but right now you are bright and full of energy and your reality has never been so real at this very moment.