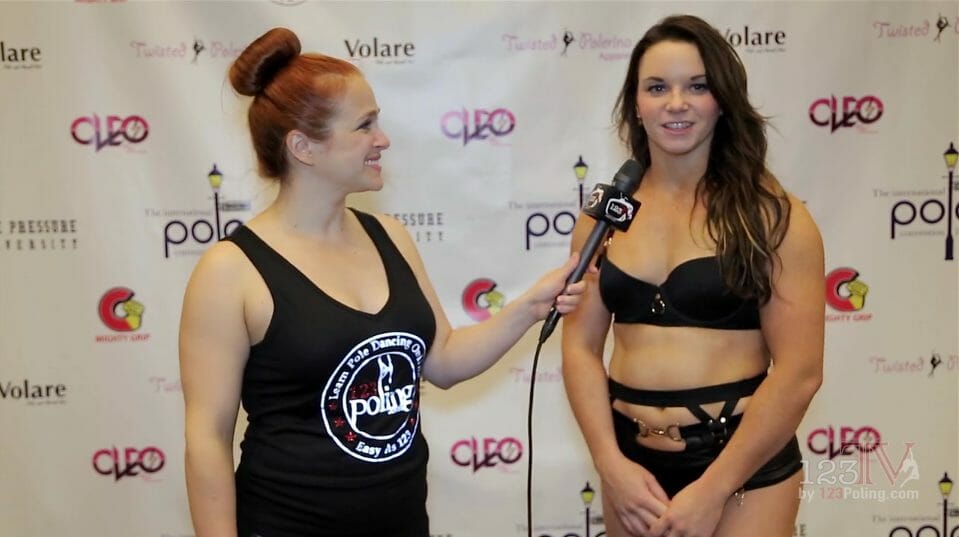 Interview with Kristy Sellars
123TV and 123poling.com, the best resource for online pole training for students and instructors, interviews Kristy Sellars!
Kristy had three workshops at #polecon2015, exhibited with her cute merch and did a brand new performance especially for this year's PoleCon!
She is celebrating her 10 year anniversary in the pole community next year!
Hear the Aussie darling talk about teaching her choreography-based workshop which exposes students to different types of music and her awesome app, the Key to Training.
See the entire interview here!