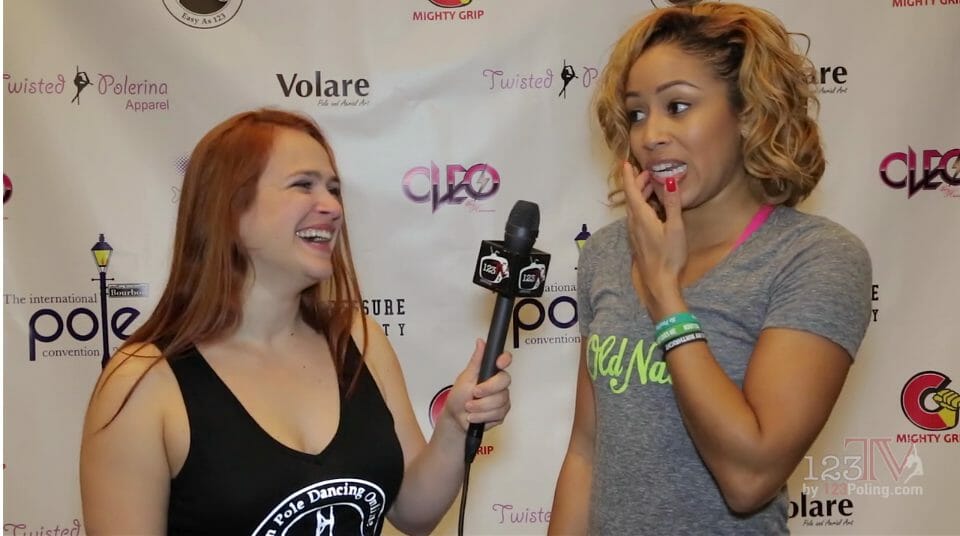 Interview with Nicole "the Pole" Williams
123TV and 123poling.com, the best resource for online pole training for students and instructors, interviews Nicole the Pole!
Nicole had three amazing workshops at #polecon2015 including a handspring workshop and did a new dramatic performance as part of the Black Girls Pole showcase that Suwasit choreographed for her. As a self-described tom boy, this performance was outside of her comfort zone and she even made it rain on stage!
She had a great experience at PoleCon—especially on Bourbon Street! She's a proud #polemolester! =)
Click to see the full interview