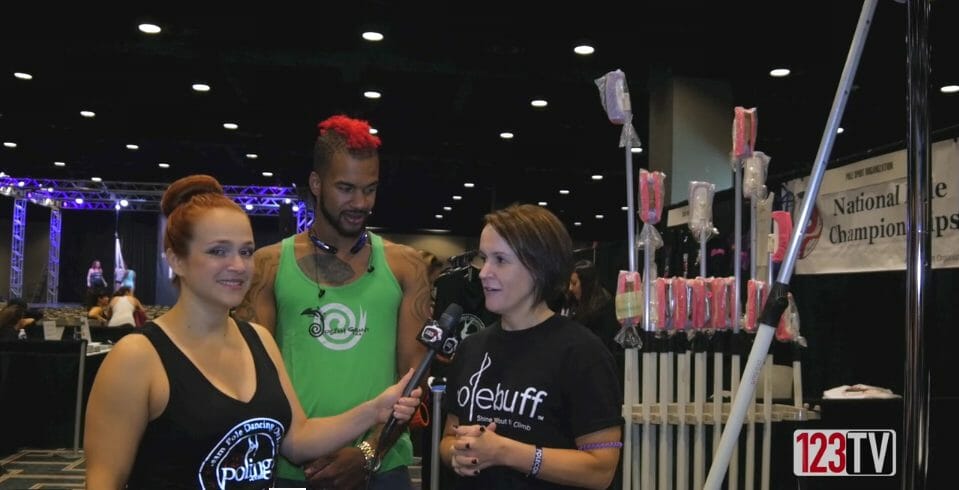 Gold Sponsor and best place to get online pole dance tutorials, 123Poling.com, talks with PoleCon 2015 Vendor Pole Buff!
Check out this awesome product that will clean your pole with ease! No more climbing with this telescoping arm! Perfect for studios or the club. It's the "shine without the climb."
Guest starring Josiah "Bad Azz" Grant who is returning to PoleCon 2016 as an instructor.
See the entire interview here.
Want to be a vendor at PoleCon 2016? Buy your booth online today.