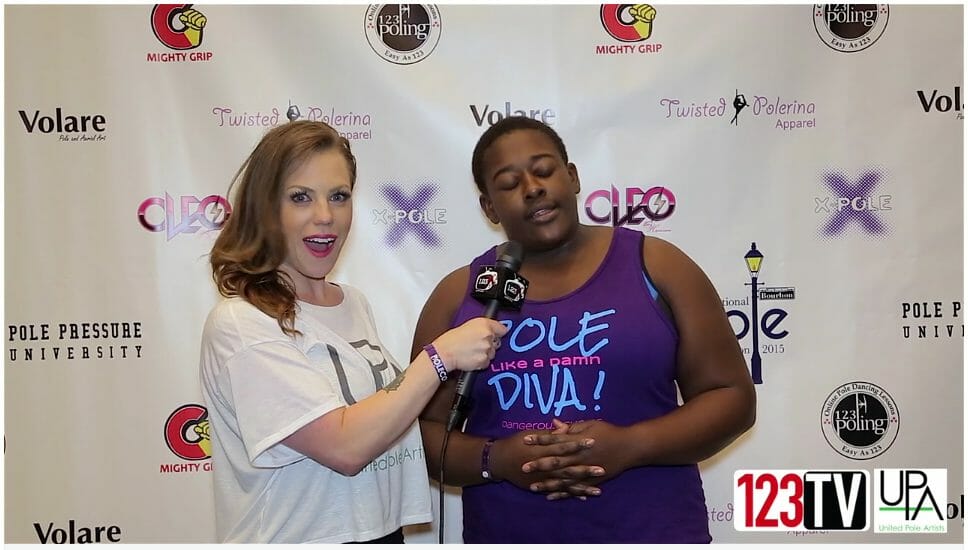 Interview with Roz the Diva
Annemarie Davies from United Pole Artists in conjunction with our Gold Sponsor 123Poling.com, the best online resource for pole dance tutorials,  talks with Roz "The Diva" Mays at PoleCon 2015!
They talk about Roz's "Dangerous Curves" showcase, the first and only competition that supports and encourages self identified, plus size pole athletes. Listen to her experience performing and participating in PoleCon 2015 and how to get involved with Dangerous Curves — apply for free!
We're ecstatic to to welcome Roz and her Divas back next year for PoleCon 2016 in fabulous, Fort Worth, Texas! Where, yes, there will be awesome lunch!