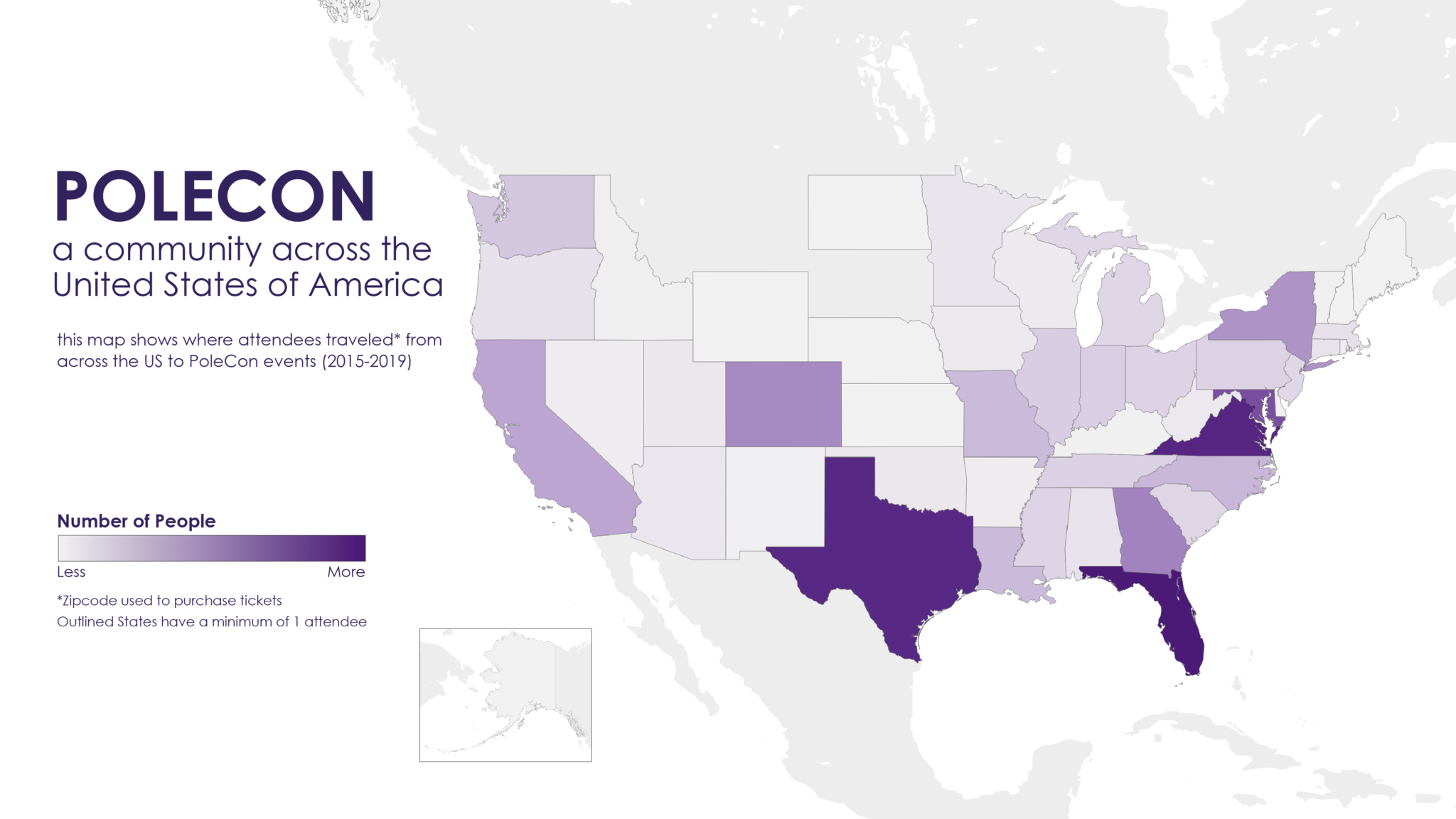 PoleCon: A Global Community
Recently, I was asked where PoleCon attendees come from and I wasn't sure how to answer that question.
So we looked at our data — from purchased tickets only 2015-2019 events (does not include workshop leaders or exhibitors) — and found out that most of our attendees come from Texas, Florida and Virginia!
Click the maps below to see them bigger!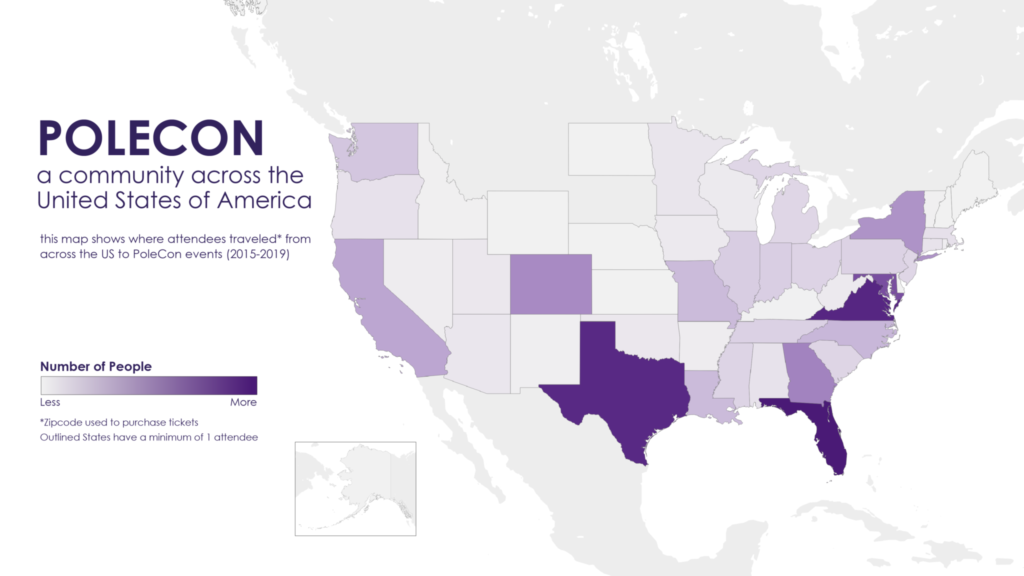 We also have people coming from all over the world to be a part of PoleCon!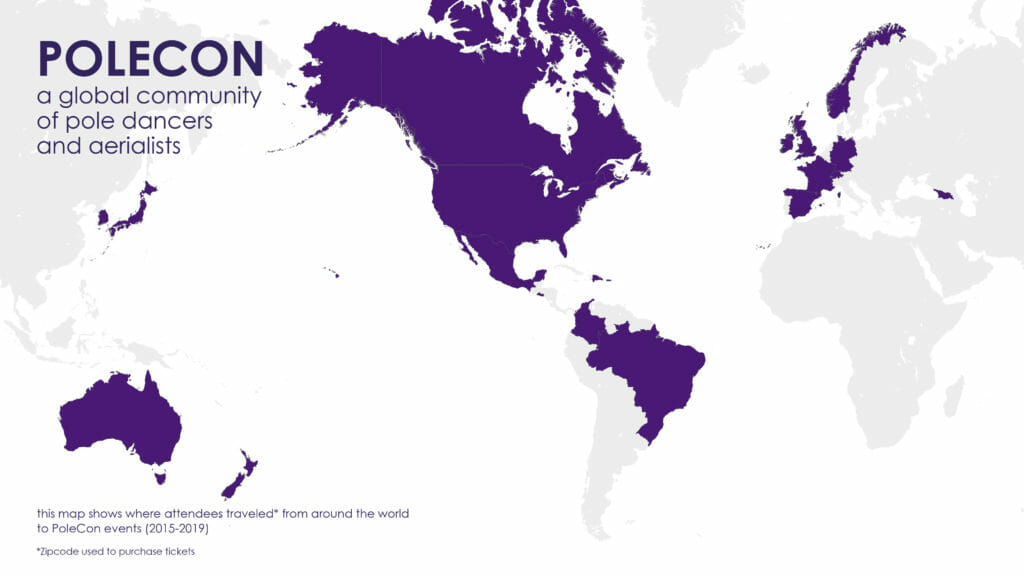 Thank you for being a part of PoleCon! <3