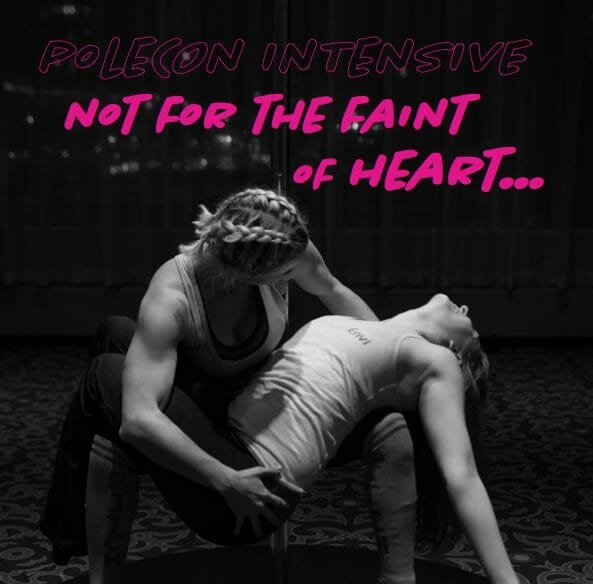 What to expect at PoleCon: Intensive West Coast 2018 — "Double Trouble" Edition!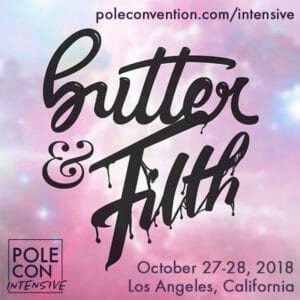 What's new for this Intensive?
For this event we really wanted to showcase as many styles of the pole community as possible in a limited time and space. So enter the concept of "Double Trouble."
For the cost of one Intensive, you get TWO amazing pole star instructors! First up is Butter and Filth, focusing on the sexy and sensual side of pole. If you got "the feels" then this is the workshop for you!
Maybe you're more interested in the competitive circuit? Try the "Best of Both Worlds" workshop with Ashley Fox and Yumiko Harris of Foxy Fitness. They've won most competitions around the country and know how to get you ready to win!
Each workshop is run once per day over the weekend so if you want to be well rounded and move like Butter and bendy like Ashley — TAKE THEM BOTH and make a full weekend of fun!
What is the PoleCon: Intensive?
A "mini" PoleCon streamlined to focus on intense, 4-hour workshops with your favorite pole star. NO other cost or entry fee. Just the cost of the workshop gets you in, gets you fed AND an epic gift bag with samples from your fav brands.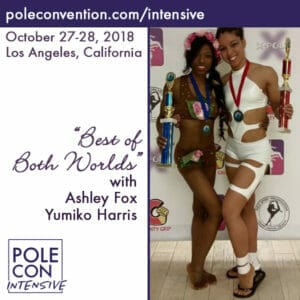 Why do the Intensive?
When our workshops at PoleCon were only 60min we heard that people needed more time. So we made them 90min and still people needed more time! Enter the intensive concept. Four hours gives both the workshop leader and the student time to warm up properly, understand technique and have plenty of time to practice without rushing.
Is there food?
It's PoleCon — Of course there's food! Each workshop comes with either a hot breakfast or lunch held before your workshop so you're properly fueled for your workout. Yes, we have vegetarian options! Please let us know of any food allergies and we will do our best to accommodate!
Why LA?
Our awesome official pole sponsor X-Pole invited us to use their AMAZING training center in West Hollywood. With 6 stationary poles and 4 stage poles, we couldn't say no! The LA pole scene is huge too and we haven't been on the west coast since 2012 so it was time to come back and chill with our Cali babes!
Still not convinced? Check out the highlight reel from the inaugural event.
Then