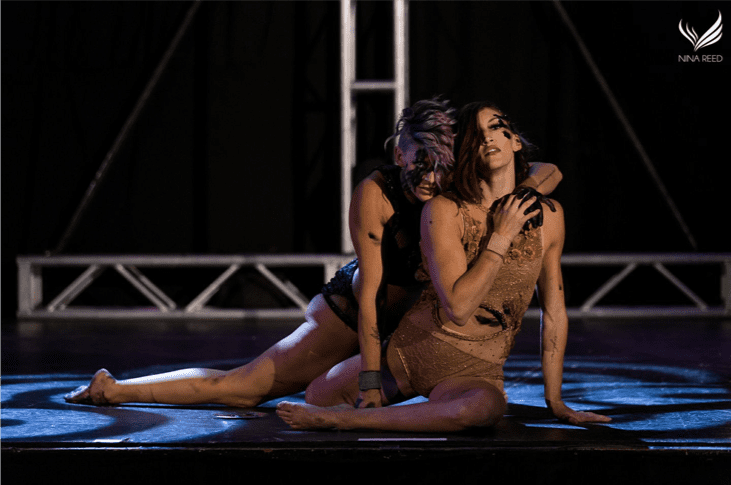 Ride or Die: My Pole Bestie
Let us all just take a moment to toot our own horns and say the pole community is a pretty damn good one. Yeah, pole is great for the workout, it's beautiful for our soul, and it provides a unique form of expression…but let's face it. We all know the secret gem of pole is the community it provides. I am sure you are reading this, nodding your head in agreement, and can think of a great handful of people you have met through pole that now would have your back in any life situation. Pole has provided us with our clique, our fam, our hive so to say. Now let's take it one step further. Did pole bring you to your ride or die, your best friend, your "poulmate"?
There is a really special bond to be formed when pole dance brings you and your best friend together. Not only are you bound by this amazing art and community but you are bound by the fact that you are two weirdos that found pole and each other. From my personal experience (having met my absolute best friend through pole), I have noticed that the bond between two besties is one that cannot be broken by any force, natural or supernatural. When I think of my best friend, I think of the person who inspires me to be the best part of me on the pole and off. I could not ask for a better human in my life and it brings tears to my eyes. So, I wanted to share some other heart felt stories for pole besties who cannot be separated.
Bob and Estee (Colorado)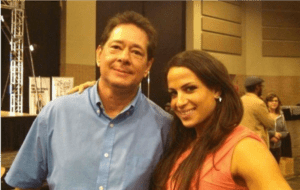 "A friend of mine invited me to share a private lesson with her and Estee. I went not knowing what to expect. We have worked together now for eight years and I cannot put in words how I feel about her. Best friend and teacher for life."
Adrienne and Bridget (Ohio)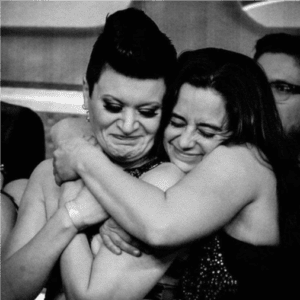 "Bridget is my person and pole wife 4 life!!! We have been inseparable since we met over 5 and half years ago. She convinced me to stay in pole when I wanted to quit 3 years ago…We have been thru hell and back together…I can't imagine my life without her!"
Tilly and Kris (California)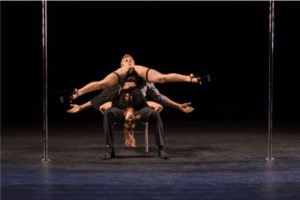 "I met my future husband because of the Girl Next Door Show. He was a bartender and now he does pole too! Working to one day doubles routine it!"
Susan and Annie (Illinois and New York)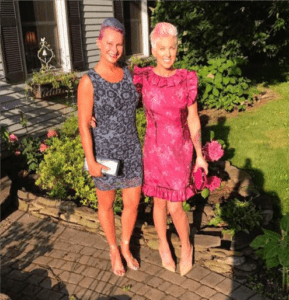 "Annie and I met through pole at various functions. I went to train with her in Rochester and we realized how well we got along. We have recently upgraded to best friend status! It sucks that we live so far apart, but we make it work."
Iris and Maggie (California and Massachusetts)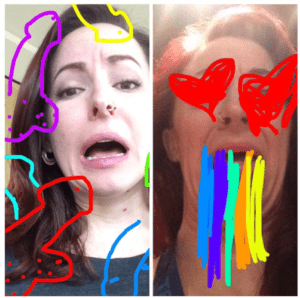 "Maggie and I met at Pole Expo 3 years ago. We're inseparable except that we're separated by a whole continent so we send each other desperate love texts ever couple weeks and trade silly snapchats and have long involved late night text marathons about serious adult life issues."

Marina Mars and Claire Moon (Wisconsin)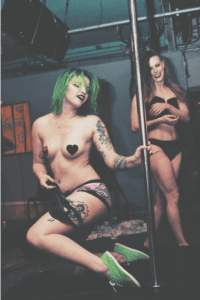 "I'd say we really fell in love with each other when I realized she was actually serious about being a performer. She took my burlesque class and started performing on the regular, bonded over our love of science and being knowledgeable people that gave a shit about the world. To this day, if she stopped existing I would go in to a serious pole depression."
Carly and Charlee (Utah)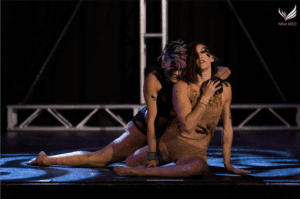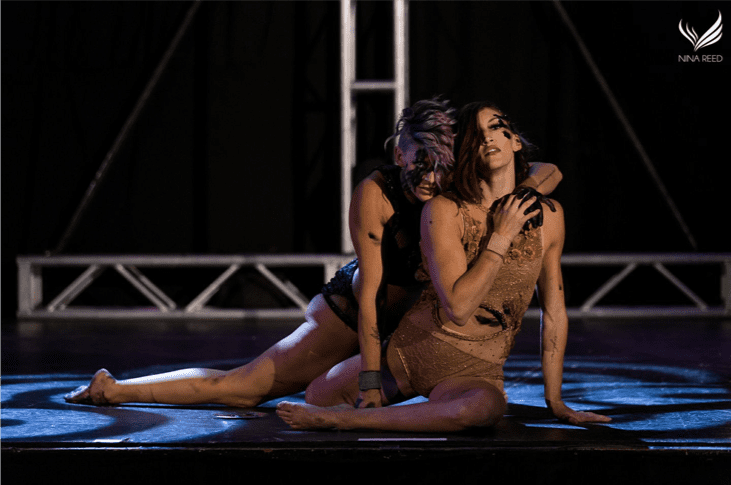 "Charlee and I met at a pole jam planned by a mutual friend! She taught me a fonji and I taught her an aerial Phoenix! Inseparable ever since!"

Little Snipper and Manda (Illinois)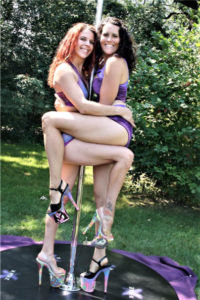 "I don't remember fireworks or anything. We just gradually started to attach and then became inseparable. We have our hubbys hang out when we go away so we feel less guilty leaving them behind."
Kristal and Sarah (Florida)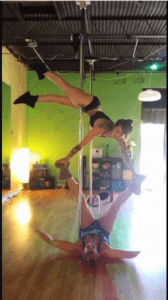 "My partner in crime and shenanigans!"
Kim and Michelle (Missouri)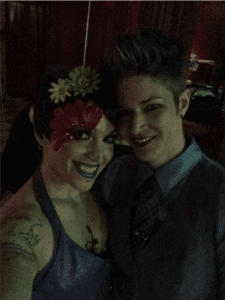 "Just come to a class and try it….the start of it all" Long story short, they are now married!
Now give your pole bestie and hug and continue to be the best people you can be!

Latest posts by Leah Franklin
(see all)