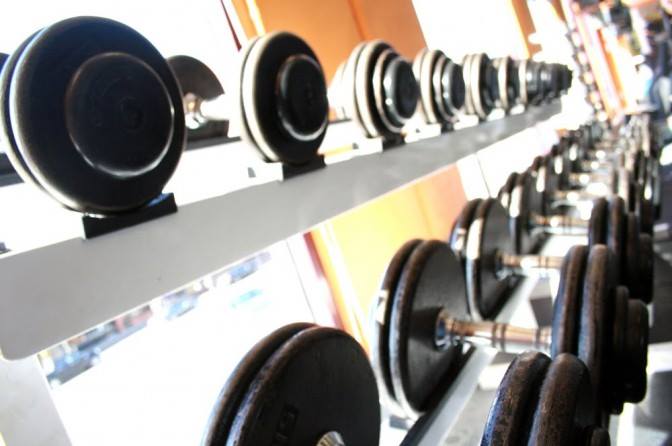 How to stay in shape while on summer holidays
Summer vacation means it is time to de-stress, step outside of our busy life, and let go. Whether it is only for a few days or several weeks, I am sure a lot of us pole dancers do miss hanging upside down by the pole, especially when there is no studio nearby. And that feeling of going back to training after a vacation isn't so pleasant — things aren't as easier as before the vacation. Somehow it becomes much harder to climb and invert, you don't have a good grip and everything you do is so painful. ugh!
If you are still on holidays, here are some tips to avoid those feelings when you return to training:
Hit the gym
No pole studio nearby? Well, you can always hit the gym – that one in your hotel or in the local community. Focus on strength training for your back, shoulders, arms and core, those key areas you need for pole dancing. The stronger you are, the easier your grip is and the less pain you have. If you are not familiar with gym equipment, consider investing in a few sessions with a personal trainer. Think of it as a summer treat to yourself. If there is no gym in your area, try body weight workout. Sarah Scott has video tutorials on her YouTube channel. Her core endurance program is also worth checking out.
Maintain your cardio
Take a hiking trip to the mountain, jogging by the beach, bicycling around town. Take the stairs instead of elevator in your hotel. Maintaing your cardio will help you not getting exhausted and running out of breath when trying to finishing an entire pole combo after vacation. Plus cardio training is healthy for your heart and lungs! Try to set aside at least 30 minutes, 1-2 times per week for some cardio activities. If you are not a fan of jogging or bicycling, try taking some dance lessons. This way, not only you get to train cardio, you'll also get new choreography inspiration for your next pole routine.
Remember to stretch
Your flexibility can easily deteriorate when you do not practice it regularly and consistently. Try Charlotte Robertson's stretching videos on YouTube. I've got a lot ideas from her videos. Also yoga is a good alternative to help you maintain your flexibility, balance, and coordination. There are also many free yoga tutorials you can find online. In addition, if you have any specific stretching goals or tricks you want to nail, it'll be good to spend some time during your vacation to make plans and train towards those goals.
Stay hydrated
Staying hydrated keeps your metabolism going and prevents you from overeating. It also keeps you from heat exhaustion if you are traveling to a warm and sunny region. Remember eight glasses of water a day =)
Schedule your workout
It may be hard to find motivation for your workout. Let's face it — we are on vacation and we'd rather spending time in the sun, relaxin,g and drinking those cocktails. Schedule your time during the day and put a reminder in your alarm clock. And you don't have to make workout a chore. Find a way to make it fun and have your family and friends join you. I often combine stretching/yoga while staying on the beach. It is the best way for me to stay fit while enjoying the sun and sea and sometimes I asked my husband to snap a few photos for me, something nice to share on Instagram later!
Join an Instagram contest
If working out alone is not your thing, join an Instagram contest. There are plenty yoga contests out there, as well as handstand, strength and conditioning contests. Not only these contests give you motivation, they also provide you with new ideas and inspirations. Moreover, you may be able to win some awesome prizes.