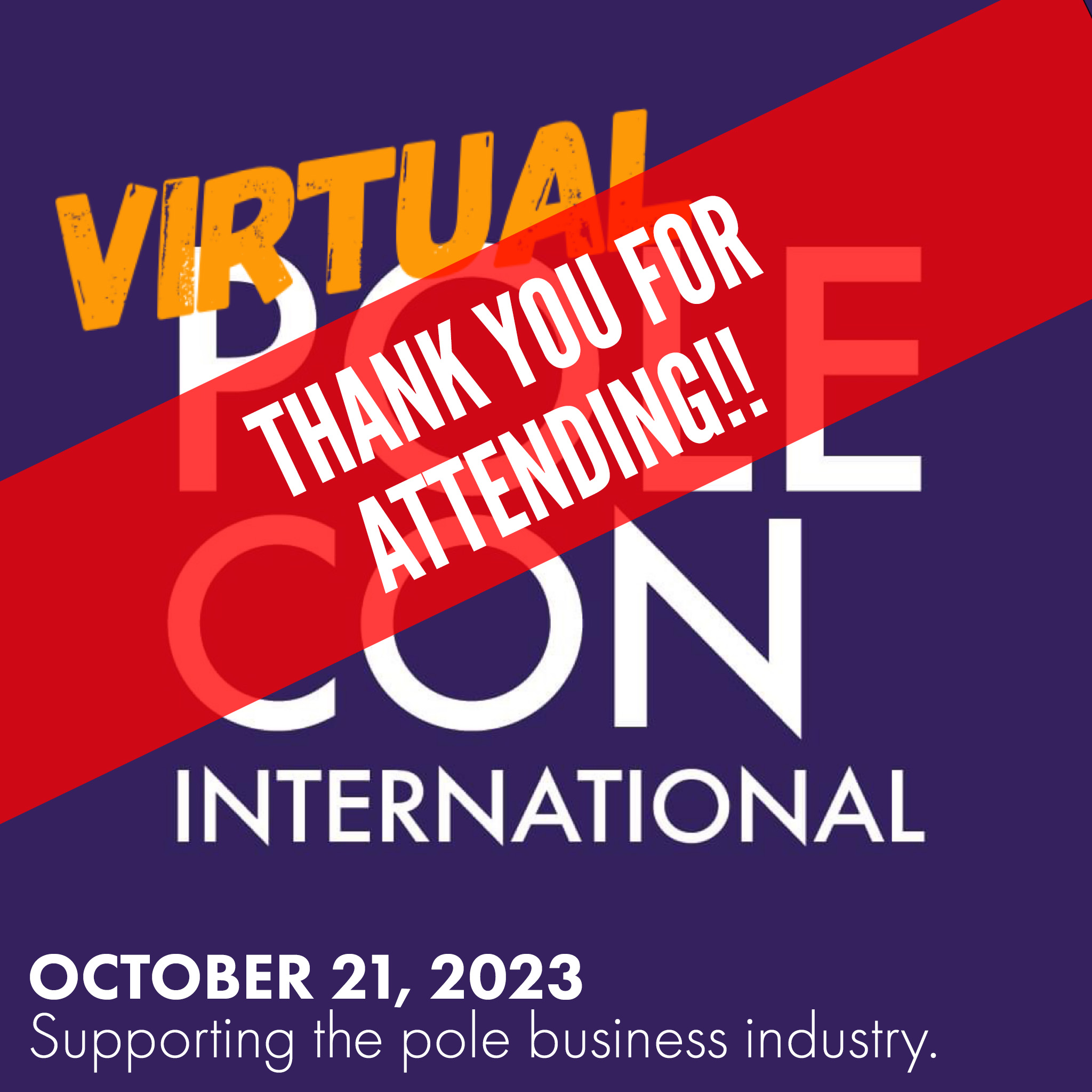 Virtual PoleCon 2023 Recap
(also posted on the IPIA website)
We held the fourth annual Virtual PoleCon just this past Saturday October 21, 2023, to a small but enthusiastic, virtual crowd!
This event was born during the pandemic and has changed in all four of its incarnations to reflect the needs of the moment. This year, we dramatically changed our panel structure to more clearly focus on providing actionable information for pole business owners. We reprised the Pole Business Panel and then added Pole Safety Practices and combined our previous Queer, Race, Stripper, and Plus-Size panels to create the first Diversity, Equity and Inclusion (DE&I) in Pole panel.
While all the panels discussed different and challenging issues within our industry, some overarching themes did emerge.
These themes included:
Improving communication: with yourself, with your customers/students, and about your brand. Having conversations with each other is how we learn and grow.
Being authentic: closely tied to communication is to be authentic in your work. If you only service a specific part of the pole community, be honest about that.
Co-create: competition is out, collaboration might be out, acknowledging your own scope of practice and limitations while offering other businesses/pole-prenuers as resources, is totally "in." We can all work and prosper in this community.
Safety is a range: the idea of "safe practices" in the pole industry varies wildly from country to country and studio to studio. While we recognize individual challenges (especially financial) we should work towards improved safety for our students, competitors, performers, and other people that interact with our pole businesses.
As we continue to evolve as humans on this planet, the needs of our industry and the people that work within it will continue to change.
The IPIA will continue to provide resources to primarily support the educational needs of those working in the pole industry. We will additionally continue to provide resources to consumers so that they may understand and appreciate the unique challenge and intersections present in pole.
We are all working towards a more supportive, inclusive, and sustainable pole industry in our own ways for our smaller and broader communities.
Interested in listening to the panels? Recordings are available. Email the IPIA for details.