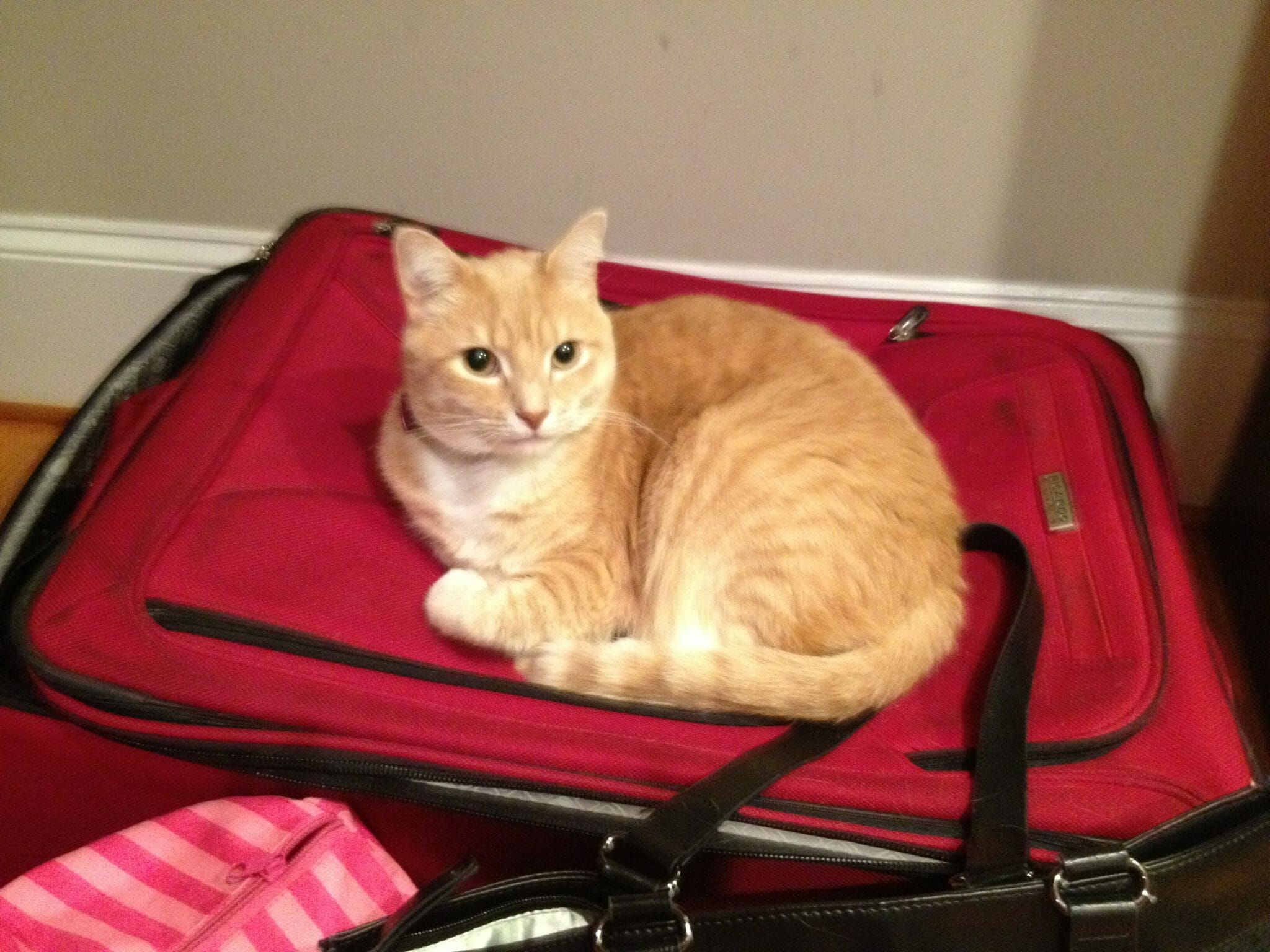 What's In Your Carry On? Your Top 10 Pole Convention Essentials
Get ready to strap on your platforms and slap on some iTac! With an exciting 4 days of workshops and free evening performances (don't forget your complimentary lunch Friday and Saturday and breakfast Sunday), you'll be sure to have a blast at this year's Pole Convention!
So imagine: What happens once your plane finally arrives at the Louis Armstrong New Orleans International Airport and the airline loses your luggage??? In addition to your everyday essentials (tooth brush, toothpaste, extra underwear, medications, cell phone, charger, etc.) Here is your checklist. Your Top 10 Pole Essentials to include in your carry-on bag for PoleCon this year:
Reusable Water Bottle – During PoleCon, you should have a water bottle where ever you go. You waste less plastic and you help save the planet! 😀 It helps if your water bottle is your favorite design…this will help you remember to bring it with you from place to place. Here is your formula for the amount of water you should drink per day (see graphic). With every 30 minute workout, you should drink 15 additional ounces.
*Tip: It might be useful if your reusable water bottle has a clip that you can easily attach to your workout duffle bag or your shoulder bag. (That way you don't forget it at your previous workshop or underneath your chair.)
Sharpie – Have your friends and favorite pole stars sign and write inspirational notes your reusable water bottle, awesome PoleCon t-shirts and cool pole shoes that you will use at PoleCon. Even after PoleCon is over, you will still remember all the fun times that you had each time you use them.
Pole Journal – With workshops on everything from hand balancing to pole physics to how to get your handspring, taking notes this year is so important. Once you learn about a trick or a tip, jot down notes right after class. The shortest pencil is longer than the longest memory. Or better yet….take a video using your:
Smart device with your Instagram App – Track down each workshop you take, photograph tricks that you learn, take lots of photos with your pole friend and your favorite pole stars. Most importantly, hashtag #POLECON2015. A picture is worth 1,000 words, but an Instagram post makes you a celebrity autobiographer.
Pole Gear – Whether it's your leggings/crop top combo or your two piece/pole dance platforms, make sure to bring at least one complete pole workout outfit in your carry-on for your first day of PoleCon. As for the following days, you can just purchase your clothes from vendors during the convention until your luggage is delivered. Pole Con will have vendors that sell grip, Pole Apparel and Pole Shoes all at discounted rates! Be careful about bringing your sexy stilettos in your carry-on. TSA might consider them a weapon…and they would be right!!!! 😉
Epsom Salt or Dead Sea Salt – Soaking in an Epsom or Dead Sea salt bath for 20 minutes can help with muscle aches and recovery. It can also help you relax before you go to bed. The better sleep you get, the more refreshed you will feel in the morning so that you can continue taking workshops the following days.
Topical Pain Reliever – Tiger Balm, Biofreeze, Icy Hot or if you prefer natural remedies, try Peppermint, Eucalyptus, Chamomile, Lavender, or Lemongrass Essential Oil mixed with a carrier oil (Grapeseed, Jojoba, or Almond Oil) .
*Remember: TSA requires all liquids, oils or gels to be 3.4 ounces (100mL) or less per container. You must place your containers in a 1 quart sized, clear, plastic, zip-top bag and you are allowed only one zip-top bag in your carry-on luggage.
Pain Killers – Ibuprofen, Aspirin, Acetaminophen, or Naproxen. Don't be surprised if you are sore after the first day of workshops. No pain, no gain.
Arnica Gel or Oil – Gets rid of bruises fast! After your done soaking in your evening bath, make sure you put on arnica oil or gel on any places you might have pole kisses. Arnica is known to help your skin with discoloration that comes from bruising.
Good Eats Checklist – A list of places you and your friends want to go see after you've taken your workshops for the day. You're in NOLA….get excited! Try out a cool restaurant. Check out Ariel Blanco's posting here on must eat places in NOLA. You've worked hard, so don't forget to treat yourself a bit!
With all these items packed in your carry-on, you should have a great time at PoleCon. Everything else you need is provided at the convention: Poles, Yoga Mats, etc. PoleCon is opening its doors June 2015 but it's NEVER too late to start prepping. June is right around the corner and Pole Con will be here just before you know it. See you there! 😀

Latest posts by Alex Asuzu
(see all)