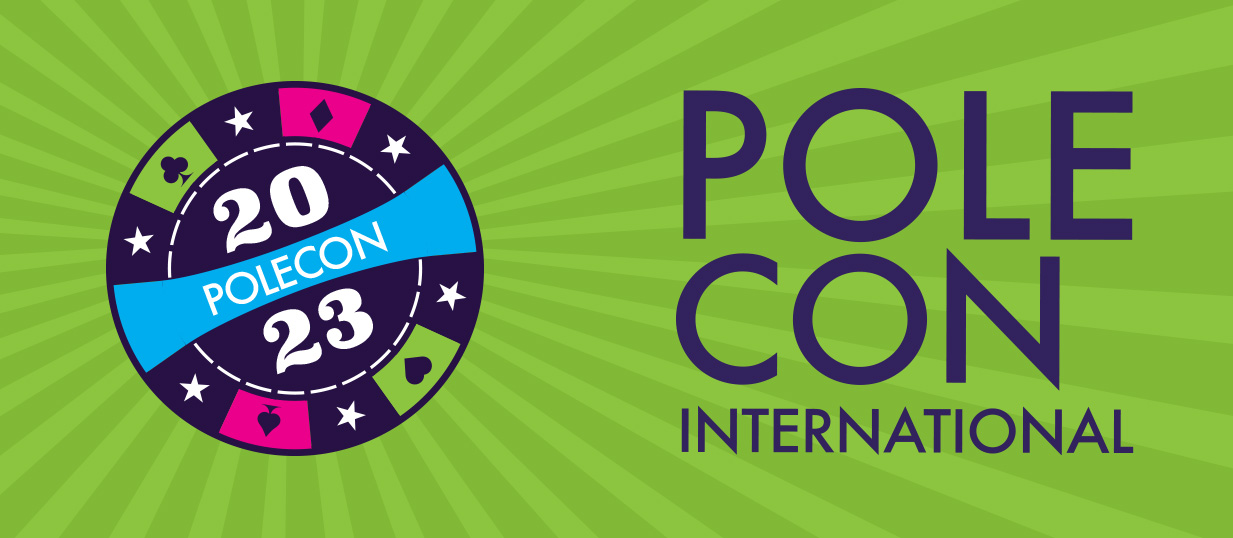 Announcing: PoleCon 2023: DMV June 15-18, 2023
PoleCon 2023 will be held in the DMV (DC-Maryland-Virginia Metro Area) June 15-18, 2023 at the Live! Casino Hotel Maryland.
Book your hotel room at this link!
Located between DC and Baltimore (closer to Baltimore and 5 minutes from BWI airport), Live! is an AMAZING venue.
COOL NEW things because of this venue:
All floors in workshops rooms (pole, non-pole and free) are wood!!
All workshop rooms are on the same levels as the main stage area!
We can sell individual tickets to ALL showcases *must be 21 (you have to walk through the casino).
The stage is AMAZING. There are dressing rooms!!
TWO giant built in bars for the evening shows.
Attached to a giant outlet mall (Arundel Mills Mall) with activities like a movie theater, Dave and Busters and tons of healthy (and not so healthy) food options!
Parking is FREE!
Airport is SUPER CLOSE!
Be a part of PoleCon 2023!
Follow the links below to use the Google forms to apply. All Google forms will automatically send you a copy of your responses so please double check your email addresses are spelled correctly!
All forms are due Jan 15. READ THE DETAILED INFORMATION AT THE TOP OF EACH FORM.
Other new things!
Welcome our two newest showcases for a total of 20 showcases representing the diverse styles and peoples in our industry: Latin Heritage and Sport!
Sport debuted last year but you can now apply to it officially.
Latin Heritage is brand new!
Thank you Jolene "Polerican" for all your help polling polers to name the Latin Heritage showcase!
NEW things for tickets!
There is a question in your WellnessLiving profile if you are vegan or not. Please update this preference so we have accurate numbers for food!
PLEASE only buy one ticket per account (you can buy for other accounts). There is a glitch in the system that will allow you to buy more than one if you go through the "store."
Sponsorship information available next month.
Exhibitor booths go on sale next month.
Volunteer info available in January.
Questions? Email us!