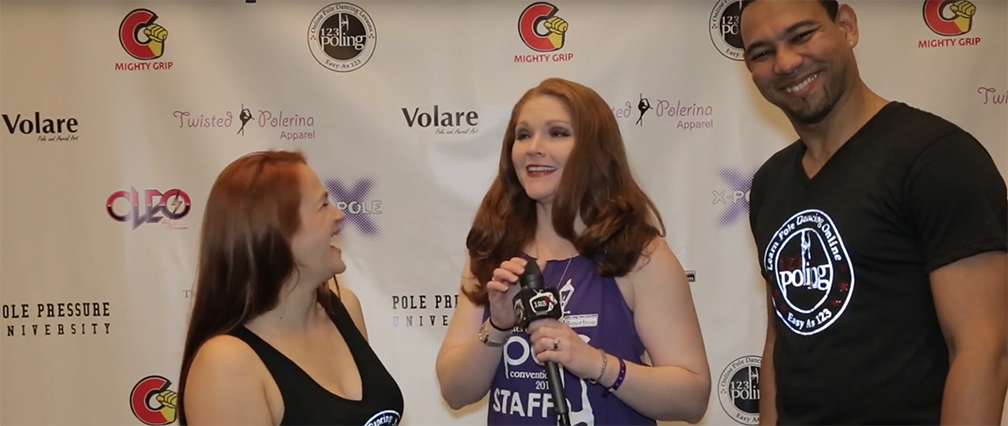 New partnership with 123poling.com — FREE 1-Month Membership with your Weekend Pass to #polecon2023
PoleCon and 123poling.com have worked together since 2015 when they first covered PoleCon 2015 in New Orleans, as videographers and later as the popular DJ PoleCon keeping everyone hyped during the evening showcases.
(The featured photo on this blog is from the 2015 event!)
This new collaboration brings even more value not just to PoleCon but to the entire PoleCon community!
"123poling is an excellent company to work with who is constantly improving the quality of their tutorials and the diversity. I'm so glad we could start this new partnership!" -Colleen Jolly, CEO PoleCon
123poling.com has more than 1,400 tutorials across all styles of pole as well as chair, heels, handstands, pole doubles, and general conditioning from professional polers from all over the world including previous PoleCon teachers Ashley Fox, Amy Hazel, Body by Fran and Liquid Motion to name but a few!
Now everyone who buys a Weekend Pass to PoleCon 2023 will receive one month of free access to all their tutorials in their brand new website!!

Typically a 1-month subscription at 123poling.com is $9.99 but by entering your personal coupon you will get it absolutely free! If you would like to apply your coupon code towards a yearly membership, $9.99 will be deducted for your first year. This offer can not be combined with the trial.
If you've already purchased your pass before today, you'll receive a special email on how to get and use your code.
Everyone who buys a pass from now until the event will receive redemption information in their purchase receipt and have access to the free month of 123poling.com membership immediately!
If you have any questions on how to start your 30-day free access, email [email protected] and she will help you.