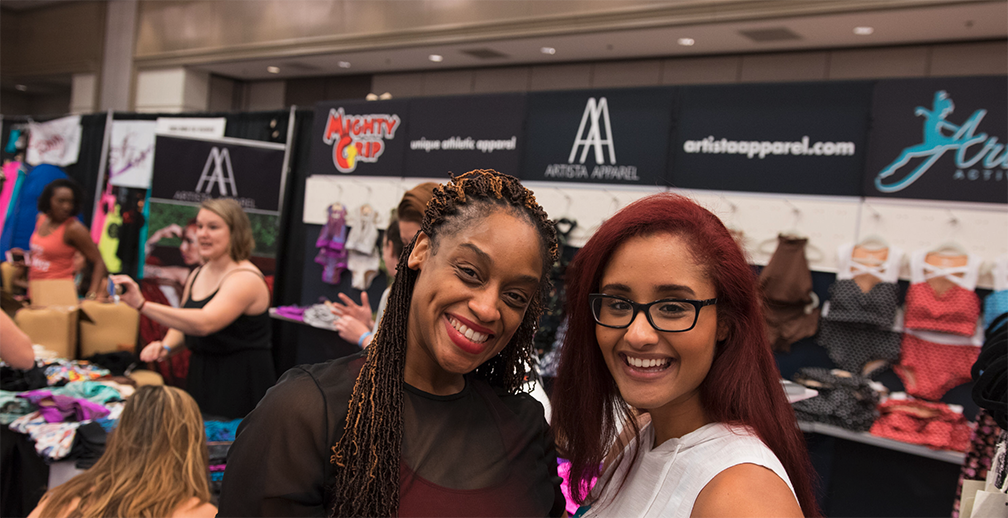 Pole Dance Enthusiasts Come to "Hot-lanta" For June 2-5 International Pole Convention
FOR IMMEDIATE RELEASE
Pole dancers, including people of all genders, all ages, backgrounds, and body shapes gather for the 11th annual International Pole Convention—or simply "PoleCon"—at the Atlanta Sheraton June 2-5, 2022!
Open to the public, the convention provides attendees with all-star performances; seminars; workshops with international stars; opportunities for instructor pole and twerk certifications; plenty of time for networking and access to vendors representing the best products and services in pole, fitness, nutrition, wellness, and glamour apparel.
"This is our second time hosting the convention in Atlanta," PoleCon CEO Colleen Jolly noted. "We wanted to return to Atlanta with its welcoming and robust local pole community to celebrate the diversity of our industry—the sport side, fitness side, art side, theatrical side, and of course, the sexy side."
PoleCon offers non-stop pole performances throughout the weekend including two evening showcases for just $30 each—perfect for the pole-curious. Catch the "Sexy" showcase Thursday night at 630pm and "Black Girls Pole" showcase Friday night at 8pm—both in the Grand Ballroom at the Sheraton.
Pole dancing has gained increasing popularity as a fitness exercise and mainstream entertainment by many enthusiasts in gyms and dance studios around the world. Not to mention being in featured in tons of major movies, music videos, and on TV.
"Forget the old stereotypes," Jolly said. "Pole is now an accessible career choice in the entertainment industry and in the fitness industry, as well as just being a fun hobby that anyone can enjoy."
"PoleCon's goal is for everyone to see and appreciate the many facets of pole," Jolly said. "The convention is a cross between an industry association-type convention with industry-specific seminars and workshops and a public event. It is a place to come together, see all kinds of performances, learn from each other, and grow."
The Weekend Pass ($225) provides an entire weekend of access to all events, with the fun kicking off Thursday night. Lunch, included in the cost of admission, is served Friday and Saturday with breakfast on Sunday. Attendees under 18 participate with a parent or guardian at a discounted rate for the entire weekend.
About International Pole Convention: founded in 2009, PoleCon is the original annual event celebrating the pole dance community hosted in a new city every year. Connect with your pole friends, watch amazing performances, take pole star workshops, and shop with your favorite vendors! PoleCon is all students, competitors, pole-fessionals, and pole enthusiasts of all ages, all genders, and from all walks of life. #polecon
To learn more about PoleCon or to purchase tickets, please visit www.poleconvention.com
###
Social Media:
Facebook: https://www.facebook.com/InternationalPoleConvention
Twitter: @poleconvention
Instagram: @intlpoleconvention