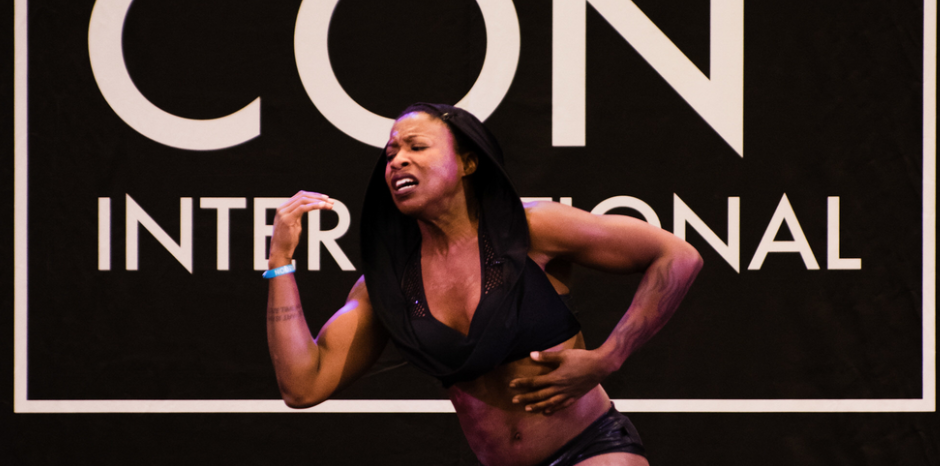 Understanding and Categorizing Pain from a Movement Perspective
What is Pain?
Pain is a very complicated topic.
It has no language of its own and yet, pain is the body communicating with us, telling us that something isn't quite right. The body has identified a threat and we should stop what we're doing—immediately. It tells us this by various sensations we perceive as negative.
Pain is not universally experienced and is not universally described. Doctors may use rating scales to attempt to understand pain so they can properly assess treatment options and the "same" pain for the same condition may be rated differently by different patients. Pain can be experienced in many ways including (but not necessarily limited to) physical, emotional, mental, social, behavioral, and visceral.
Pain can be acute, happening because of a specific event like cutting your finger or banging your shin. It can be chronically perceived either as a constant or even an intermittent sensation that comes and goes on a physical or even on an emotional level. It can originate in your tissues, your nerves, and even in your brain. It can seem to originate even in limbs after amputation as a "phantom" pain that is very much still felt and experienced.
Because there is no language for pain, we often must refer to pain sensations using metaphors or similes: "it's as if my thighs are burning but there's no fire" "I feel like my arm is about to break off." We feel pain but sometimes we don't understand why. We experience pain but we don't always know how to share that experience with someone else.
What is "normal" pain?
Our range of pain acceptance and understanding of what "normal" (quotes very much intended) aches and pains are as athletes or even as we age, is very much skewed by our individual, previous experiences with pain.
Someone with a history of pain may have more tolerance for experiencing a pain signal than someone who does not. They may describe the pain as less intense or may ignore pain signals all together. Conversely, someone who does not have a history of pain may be more sensitive to any sensation that isn't perceived as pleasant and may opt out of certain movements or experiences to completely avoid those sensations all together. Another person with a history of chronic pain or inflammation may become hypersensitized to pain signals and perceive every sensation as painful. Stress—physical, mental, or emotional—as well as the hormones that accompany stress including adrenaline and cortisol can create and/or acerbate pain sensations.
Whether we totally understand it or not, a perceived pain sensation is always telling us something. From a movement perspective, it might be telling us that something is out of alignment. It might be telling us that we don't yet have access to specific range of movement yet because we aren't strong enough yet. It might be telling us that we're scared emotionally or mentally of a certain type of movement because it is unknown or because it is similar to a movement that we previously experienced as painful.
We all benefit from learning to understand what our body is telling us so that we can work together as a team (body and mind) to improve mobility in a pain-free way or with a greater understanding of what can help us get closer to pain-free movement. Communicating with the body happens through developing interoception.
Where is the pain coming from?
The point where we experience the sensation of pain is not always where the actual source of the pain originates from. This phenomenon is known as referral pain or referred pain. For instance, the experience of having a heart attack may generate pain sensations in the arm and neck and not in the heart.
Generally, to find the root of your pain signal, first look above and below where you perceive the sensation for possible root-cause issues. However, it still may not be that simple to find the cause of the sensation. Some pain sensations can be rooted in an overall skeletal alignment or misalignment issue. For instance, having your hip bones slightly out of place can pull your shoulder out of place. That nagging pain in the shoulder of your "mouse arm" might not be cured by another ergonomic chair but by addressing a problem somewhere else in the kinetic chain.
The kinetic chain (sometimes called the kinematic chain) is an engineering concept used to describe human movement. Having one part of our complex chain out of place like a machine with a gear that is slightly off may generate pain or discomfort throughout our human "machine." The kinetic chain is complex and can be unilateral (on one side of the body) or it may even be a contralateral, with the root of the issue on one side of the body and the experience of a pain sensation on the other side of the body.
Pain sensations may be the result of a muscle imbalance potentially caused through repeating the same movement over and over again on one side of our body, such as how we get out of bed in the morning (more on this in future sections). Still other sources of pain may be in how we mentally or emotionally perceive our bodies and our connection to our body (more on this in future sections) and have little to do with where the pain is felt. Imagine the last time you felt sad or frightened, you might have experienced that sensation in your stomach although there was no injury to your stomach. People who have experienced injury or trauma may feel those traumas in specific body parts that are no longer injured or were never injured in the first place such as a sexual assault survivor having terrible joint pains.
The path to understanding our pain is complicated. From a movement, perspective, there may be some useful ways to classify pain sensations to help us understand and ultimate improve our mobility and that of our students.
Are There Ways to Classify Pain?
As long as there have been humans, there has been pain and attempts to classify and organize pain along various theories and methodologies. So far, none of them have proved completely accurate or universally accepted.
Even though categorizing pain sensations can be challenging and differ wildly between people, from a movement perspective it is useful to broadly organize and categorize commonly experienced pain sensations. This can help ourselves and our students determine the best course of action when a pain signal occurs. Pain is telling us something important about our movement. Ceasing all movement is not practical nor desired so it is critical to understand how to safely and positively continue moving when we experience a pain signal.
Please note, these are general ways to describe pain which will differ between people based on their individual experiences and pain paradigms.
Do not push yourself through a pain sensation that is too painful for you.
Similarly, do not presume to fully understand a pain sensation that your student is describing. If whatever you are teaching or cueing is "too much" for them, give them explicit permission to stop. Following the chart below can help clarify sensations from what could be a threat to the body and what could be the body experiencing a new sensation. The old fitness adage of "No Pain, No Gain" is unhelpful at best and outright dangerous at worst. Be gentle with yourself and others.
Treat any pain experience as an opportunity to investigate your movement further. The body is trying to tell us something! We need to understand how to listen to it. Remember that repeating a painful movement over and over again is not productive however, not moving at all is also not productive to keeping or improving your mobility long-term. We must listen, learn, apply, and reassess.
"What should I do first" when experiencing a sensation that is uncomfortable:
This chart should be used as guidance only. The "do first" category should be done immediately. "Do second" could be done within minutes, hours, or days depending on level of severity of sensation and desire to investigate sensation with the intent to improve/lessen it. "Do later" could be done hours, days, or weeks later.
| | | | |
| --- | --- | --- | --- |
| Type of Sensation | Do first | Do second | Do later |
| Restriction—"it feels like it just won't move." | Stop holding your breath and breathe deeply into belly. If breathing is hard, start talking, singing or humming to yourself to encourage breathing. | Try to continue the movement more slowly or move deeper into the position while literally telling or thinking to your body "this is ok." * | Investigate restriction further (is it myofascial or a strength-based restriction?) to determine how to decrease pain sensation and increase mobility. Record your observations. |
| Stabbing/shooting | Stop the movement. Ask your teacher for another movement option/investigate other options for yourself. | Proceed with updated movement direction if pain sensation has abated. | If pain continues after movement has stopped/movement isn't happening, see a qualified doctor or physical therapist. |
| Discomfort—"I don't like this but I'm not in pain-pain." | Stop holding your breath and breathe deeply into belly. If breathing is hard, start talking, singing or humming to yourself to encourage breathing. | Try to continue the movement more slowly or move deeper into the position while literally telling or thinking to your body "this is ok." * | Continue movement and track if sensation improves over time and if discomfort lessens. See if you can determine if discomfort is physical, emotional, or mental. Consider reviewing your water intake and recovery strategies to improve delayed onset muscle soreness (DOMS). Record your observations. |
| Soreness—"My butt aches!" | Stop holding your breath and breathe deeply into belly. If breathing is hard, start talking, singing or humming to yourself to encourage breathing. | Try to continue the movement more slowly or move deeper into the position while literally telling or thinking to your body "this is ok." * | Adjust your workout to keep this sensation within tolerable levels (discomfort without holding your breath). Consider reviewing your water intake and recovery strategies to improve delayed onset muscle soreness (DOMS). Record your observations. |
| Numbness or Tingling | Stop. | Check your alignment and restart more gently/lower intensity and recheck for numbness or tingling. | Tingling often refers to a nerve sensation. Consider introducing a nerve glide or nerve flossing exercise. ** |
| Fear | Stop. | Reassess. Talk out the feeling with yourself or your teacher. Ask yourself what would you need to feel safe in this situation? | Attempt the movement again implementing the strategy you discussed. Consider if attempting immediately or after a period of time has passed is more beneficial. Record your observations. |
* Mindset is critical to improving our connection with our body and will be covered in future sections.
** See Appendix for Nerve Glide/Nerve Flossing exercises.
Understanding Pain Activity:
After you have experienced a pain sensation, follow the immediate "do first" steps in the chart above. Later, make a note of the sensation, where you perceived the pain to originate from, and how you felt emotionally about the experience in a journal. This information is important to understanding how to move without pain. The more data points you have about your pain sensations and about which mitigation strategies worked for you will help you improve your overall physical mobility as well as your mental/emotional state regarding your mobility.