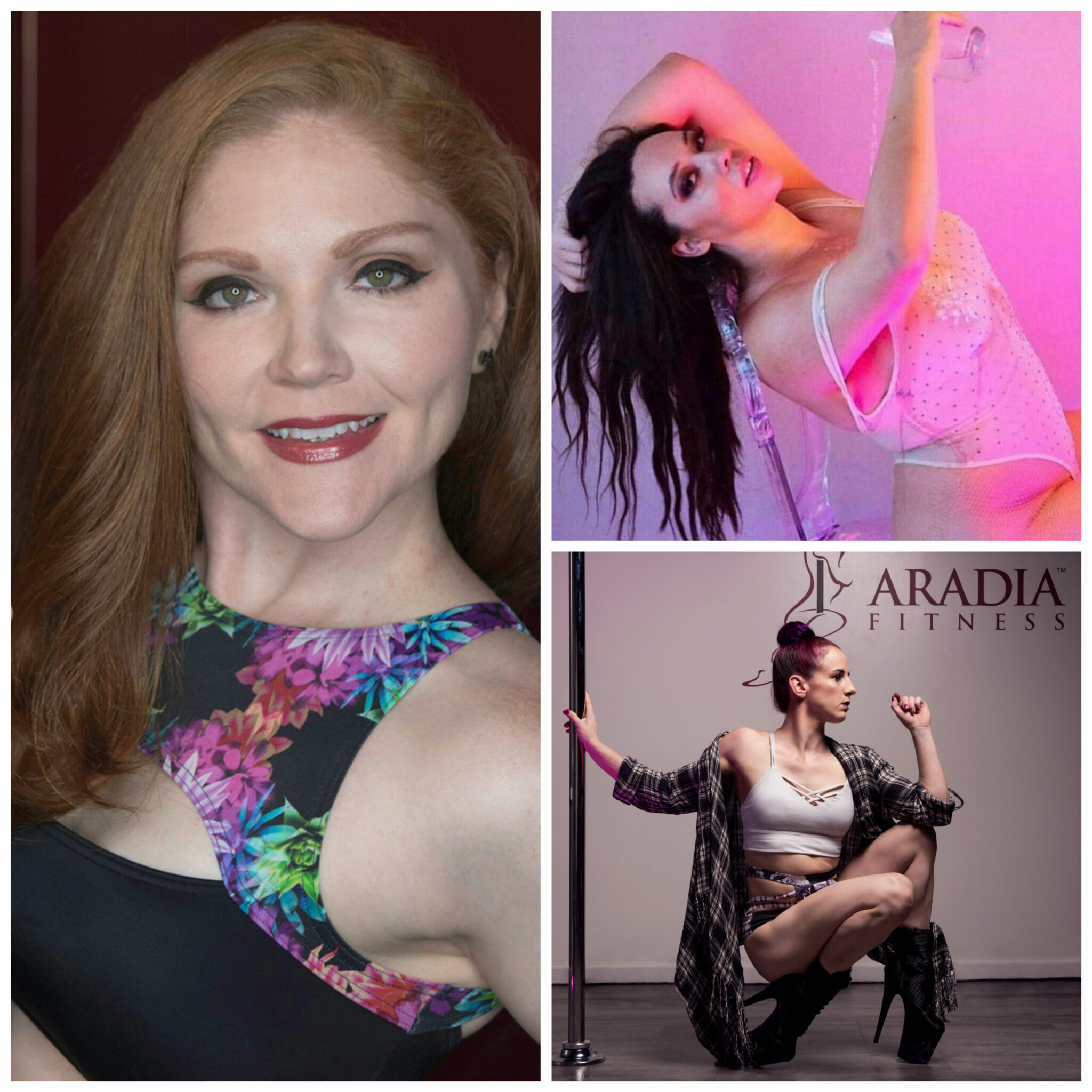 Covid – 19 and The Pole Industry: Part 1
1.
Covid – 19 and The Pole Industry: Part 1
The Covid-19 pandemic has spared no business or industry from its reach; but the industry on everyone's mind in our community is, of course, the Pole Industry. I had the opportunity to talk with several industry leaders on how the pandemic has affected them personally, how they are responding, their advice for struggling pole businesses, and what clients can expect. This is the first part in a multi part series allowing us to get a deeper glimpse from a few of our pole leaders including Colleen Jolly, Pole Con founder; Dakota Fox, co-owner of Aradia Fitness; and Natalya Nightshade, owner and founder of Nightshade Designs and the Nocturnelle Pole Show. In this first article we discuss how the covid-19 pandemic has affected the many facets of the pole industry and the faces behind them.
How has the covid-19 pandemic affected you and your pole related businesses? How do you feel it has affected the pole industry as a whole?
First we hear from Colleen, founder of the International Pole Convention, performer, and pole instructor, who gives insight into how the pandemic has affected pole con, teaching pole classes, and her personally. 
Colleen Jolly
Colleen Jolly: "As the owner of PoleCon: This entire situation has been very difficult to predict and our leaders on the national and local levels vary wildly in their approach and level of concern. So, it has been hard to figure out what is the right or at least safest thing to do with regards to large events which draw people from all over the country and the world. Early on, I hoped that June would be late enough to hold PoleCon safely. When that became not an option, I moved the event to August. It is still my hope that the event can safely be held but as of this writing, that is still unclear although I am still moving forward as if we are still holding the event in August. From the people that I talk to about PoleCon, it is clear that there are very different personal feelings about attending large events. [PoleCon editorial update — PoleCon 2020 in person was canceled due to COVID-19 after this interview took place. The first Virtual PoleCon will happen October 17, 2020]

As a pole teacher: I conducted pole privates virtually and took a few virtually before all of this, but it was rare – maybe once a month at the most. Now I've been teaching my regular class schedule (5 days a week) completely via Zoom. Teaching via Zoom is a good second-best option – I've found that the connection isn't 100% there and the energy exchange is different. When first teaching via Zoom, I found myself getting very tired. I was pouring energy out to my students but feeling very little back—not because they weren't excited but because of the limits of technology. I've heard other teachers feel similarly. Of course, not teaching at all would be worse! My class sizes are smaller than they used to be since not everyone has a pole and it has made me start teaching Liquid Motion. I became certified in early March but didn't intend to teach. I changed some of my classes to be responsive to what people could do at home.
As a person: I switched to being full time freelance at the start of 2020. I had rearranged my life including moving to a new state to free up more time and money to grow PoleCon. My largest corporate client is now in the middle of laying off 20% of their workforce and has dismissed all consultants except me. I've been told that I could lose that work any day. I also work with small pole industry businesses and have decreased my rate for some of them that needed that support. Before all of this happened, I actively campaigned for people to take privates with me; I have stopped doing that actively because there are so many people that are completely out of work. I'm not there yet although the threat of being out of work has made this all much harder. I worry about my personal finances, about PoleCon continuing to be viable and about all the friends and colleagues I have in the pole industry – we've all been impacted in some way. 
Positively, I think this crisis has made it easier to take classes with people all over the world. I've taken several classes with people I've stalked on Instagram and really enjoyed it for very reasonable prices and zero travel expenses. Negatively, many people may not be able to sustain themselves doing pole alone. Some people fall into very unique grey areas like having some of their income come from stripping which makes them ineligible for federal programs that have been extended to gig workers. I've already seen some studios announce closures, particularly those that are sustained by private parties primarily, and some studios who were just opening new locations have to close them. I know that as an industry we will survive, but individual studio owners and business operators may not. They may be forced to close or choose to close based on their individual situation."
Like Colleen, many other instructors have also felt the drastic change in daily operations of the pole industry due to pandemic. Dakota Fox shares with us how she and Aradia Fitness took responsible and proactive steps to protect their clients and how the pandemic has affected their revenue.
Dakota Fox
Dakota Fox: "Aradia Fitness Triangle is located in Cary, North Carolina. Our state mandated gyms & fitness centers close down towards the end of March, although we opted to close starting March 16 out of caution. The NC governor has not included gyms, fitness, or dance centers in any of the re-opening phases.
As an individual studio, our revenue stream has dropped more than 76%, when compared to last year. February through June tends to be our busiest season, which is an extra hard hit since we have been closed through the majority of it.
I have no doubts that other pole & aerial studios throughout the US have been particularly hard hit as well. The effects of COVID-19 are going to be felt as a ripple effect, beyond just pole studios. Industry events, such as competitions & conventions, are being negatively affected as well. The future of our industry, as it has been, is not going to be the same for quite some time due to social distancing guidelines and max capacity restrictions for indoor & outdoor venues."
Dakota is far from alone in seeing firsthand how pole studios have taken an economic hit from Covid -19. Though not all areas of the pole industry have been affected the same way. Natalya, owner of Nightshade Designs, pole instructor, and founder of the Nocturnelle Pole Show shares with us the effects of the pandemic that she's experienced. 
Natalya Nightshade
Natalya Nightshade: "I feel exceedingly lucky (and admittedly a little guilty) that my custom glitter heel business, Nightshade Designs, wasn't more affected by Covid-19. Since strip clubs and pole studios are closed indefinitely, I expected to see a sharp decline in revenue, but surprisingly and thankfully that hasn't yet happened.
As for performing, that has taken a huge hit industry wide. I had been hustling really hard and was set to have the busiest 3 months of my life performing and workshopping in various states, all of which has now been rescheduled to later in the year. As a matter of fact, today I would have been in France competing at Dance Filthy had all of this never happened. It's been a bit of a bitter pill to swallow, but there are bigger matters to tend to globally, so we are all just doing our best to take it in stride and remember that these are postponements, not cancellations. I also produce Nocturnelle Pole Show, so I'm on both sides of the producer/performer coin. I'm doing my best as a producer to communicate with our performers on potential reschedule dates, because I know the time and prep that goes into putting on a great performance, but it's difficult to predict with any accuracy when things can safely start to reopen. Fortunately everyone has been very supportive and understanding thus far. A few weeks ago I hosted an online version of Nocturnelle called "Quarantease" on IG Live. It was an absolute blast and was definitely a morale booster for everyone involved so I feel very grateful to have been able to curate that. It was a surprisingly emotional experience for many of us.
I am also a pole instructor at an amazing studio here in Tampa called BrandiLand. Once we closed, we transitioned to teaching class via Zoom, and honestly, it's been an easier transition and more fulfilling than I had anticipated. Not only do I get to continue teaching my wonderful local students, but I've gotten to meet and teach people from all over the country and world. Seeing students drop in from as far as Germany and Malaysia has been incredibly humbling. It's definitely opened my eyes to the possibility of continuing online instruction and perhaps offering online workshops after this pandemic is over. "
It is obvious this pandemic has had major effects on the pole industry; from the closing of studios, decreased revenue, and postponing events.  But we have also seen great resourcefulness. Many studios and events continue to use of online classes and live broadcasting of performances; which has reached students and audiences across the world.  We appreciate the efforts pole industry leaders have taken to keep their clients safe in the midst of this pandemic. Big thank you Collen, Dakota, and Natalya for sharing with us! In the next article of this series we'll learn more from them on how the pole industry can adapt to Covid-19. Until then stay safe and keep poling!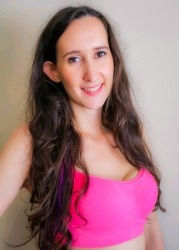 Latest posts by Savannah Smith
(see all)