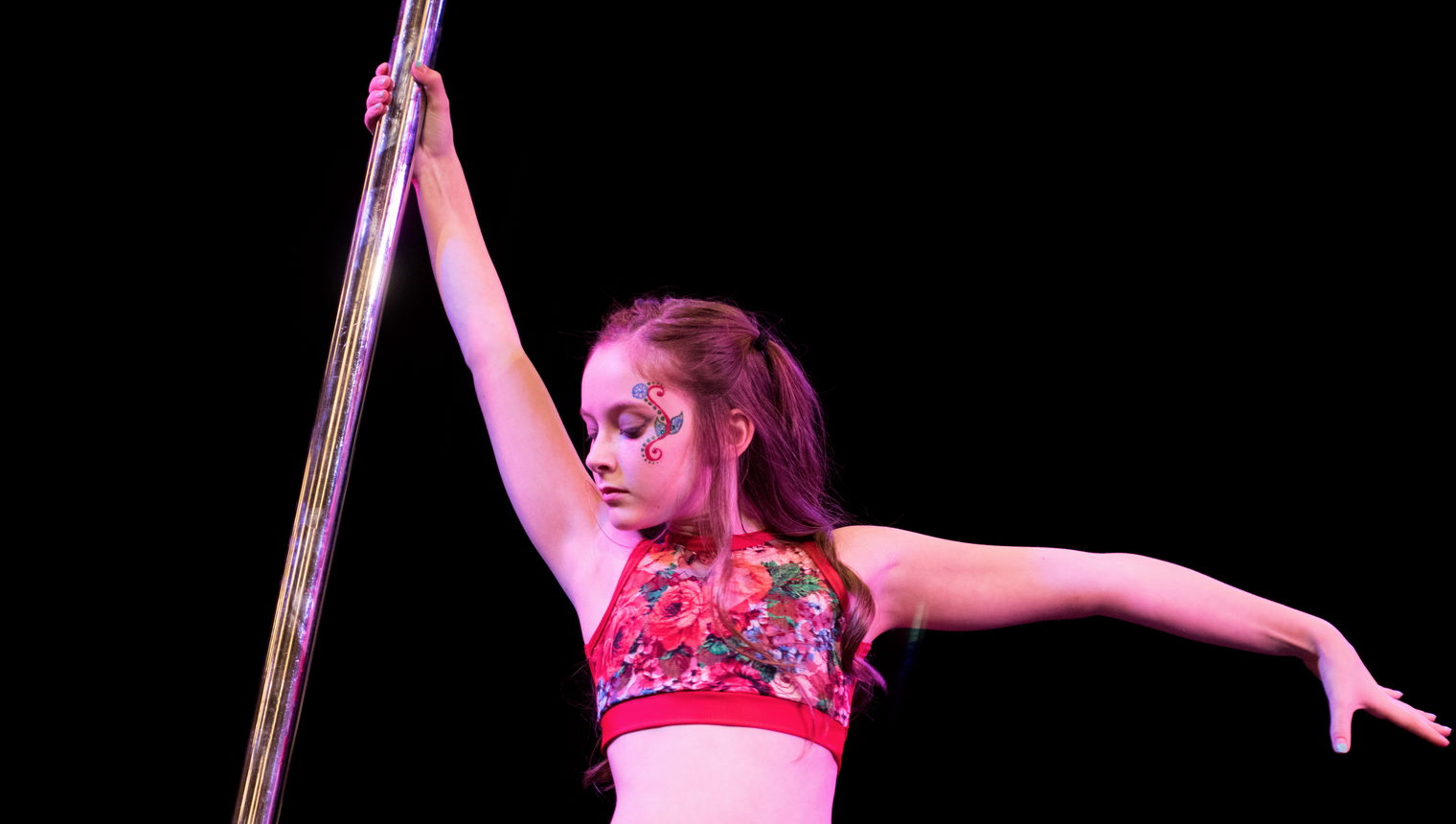 What do you think about kids and pole?
Kids and Pole…Yay or Nay?
As a Victorian (Australia) pole studio recently came under fire by local news organizations, one of our own in the pole community was viewed in a negative light for teaching youth how to pole dance. It raises the question as to whether or not those under the age of eighteen should be allowed to pole. As you may or may not be aware, PoleCon has had a youth showcase every year except 2019 as part of the program allowing minors to grace the stage. Sometimes they're often more athletic, flexible and talented than their adult counterparts. If it is a good form of fitness, challenging and fun, what is all the fuss about?
A lot of concern stems from whether or not we are sexualizing our children and/or teaching them to be the next class of adult entertainers. But what happens in actuality is far from that. If people are concerned about their kids, why enter them in beauty pageants where they get slapped with makeup and forced to wear outfits no one their age would dream of wearing? But I digress. While pole dancing does require dance attire which is usually a two-piece outfit, but so does swimming (often times), gymnastics, some forms of dance, cheerleading…the list goes on.
What kids learn in a pole dance class is not at all sexual either. It is about learning how to move your body on and around an apparatus. Much like gymnastics again. As with other progressive sports and skills, kids learn more challenging moves as they move through a pole program. Accomplishing challenging moves also helps build confidence and encourages dedication and motivation. Often times in competitions, kids are able to participate as well, encouraging them to meet other kids their age with similar interests, goals and ambitions.
While there is always going to be a stigma about all pole dancers being strippers, continuing to educate 'muggles' (is there a word for non-pole dancers?!) is one of the best ways to get them to understand what we do. People who are close-minded will continue to believe what serves their best interest. There's lots of controversies that take place amongst coaches and athletes in other sports as well and yet people are still enrolling their kids in those programs. Pole dancing is no different. People are always going to take issue with things they don't understand or are morally opposed to. So encourage mom or dad to watch a class. Show them a video of a kid winning their country's version of AGT. Pole dancing is for people of all ages and we need to embrace it.