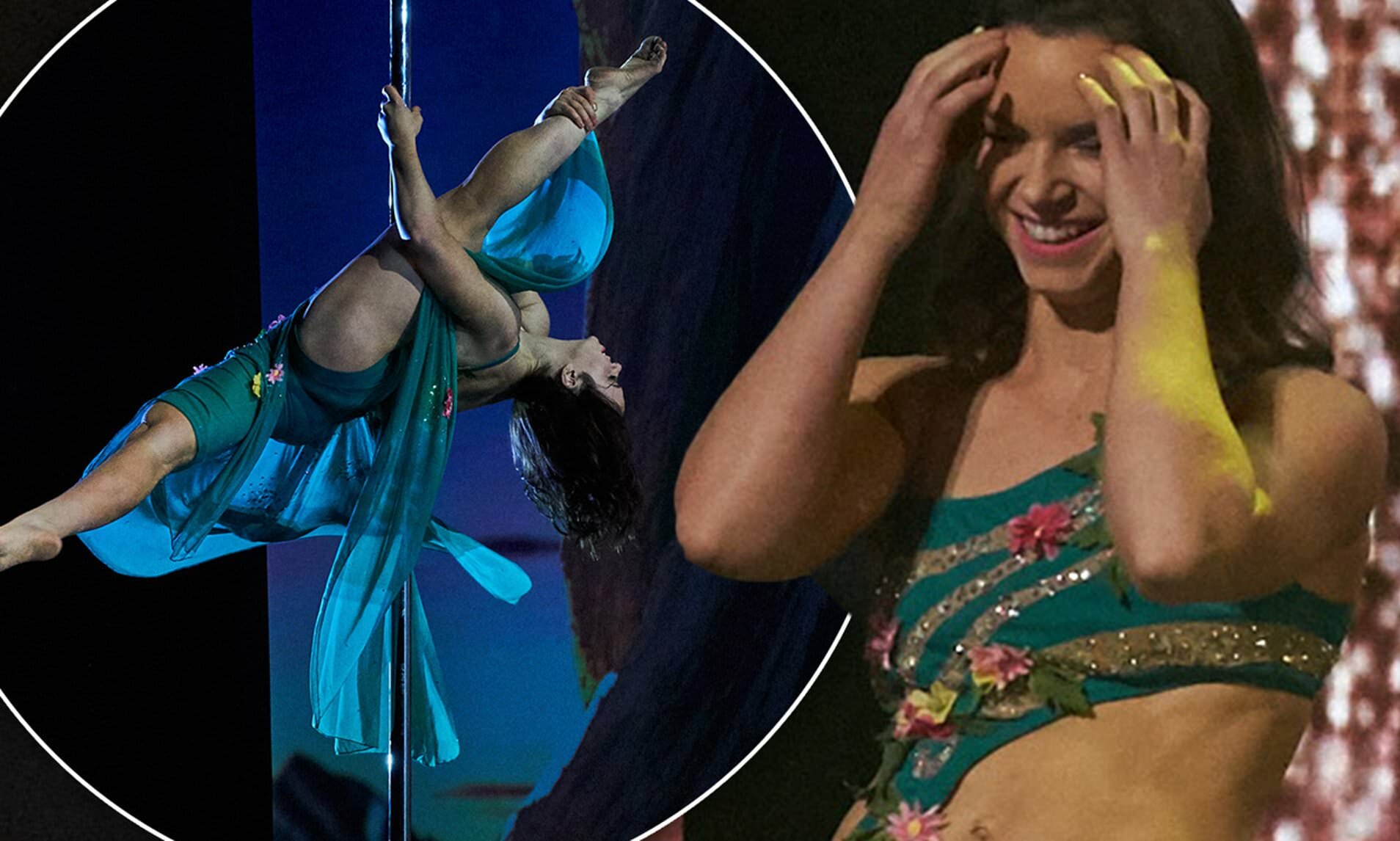 Interview: Kristy Sellars 2019 Australia's Got Talent Winner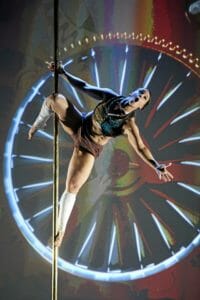 In September, Kristy Sellars became the 2019 Australia's Got Talent Champion! She competed against performers of all ages and styles, before wowing the judges and winning the votes of thousands of Australia's television audience. Her title comes complete with a $100,000 prize that she intends on investing back into her art. Recently, i was fortunate enough to chat with the champ regarding her BIG win, motherhood, and her thoughts about Pole Con International.
Additionally, Kristy collaborated with artist Ryan Talbot to create those vividly stunning visuals. He was gracious enough to briefly describe his contributions to the work and elaborate on the communication required to execute such an impressive aesthetic. Plus, i just had to know if Kristy ever convinced him to try pole dance?
1.How long have you been pole dancing and how did you get into it?
I've been poling for over 12 years now. I started to try to further expand myself into more styles of dance and performance.
2.Do you have any other performance/dance background?
Yes, I did 2 years full time performing arts course in Melbourne then I went to Hollywood to dance, mostly hip hop by then but I'm trained in all styles.
3.Your performances utilize a very creative fusion of pole dancing with computerized graphic imagery. How did you and Ryan Talbot begin creating together? Are there ever difficulties combining technical and physical elements in your collaborations?
I'd had the idea to combine the 2 for about 6 years now, so I was always on the lookout for someone I could work with. And I found a video Ryan made on YouTube about 4 years ago and emailed him to ask him if he'd work with me. At first, he was hesitant but once he agreed we found we had a really good flow. There are difficulties every day. There's always a problem to solve, whether it be the way we are getting from one image to another or giving the storyline more depth or how I will use the pole within the scene to make sense. I usually develop a storyline/concept and chat to Ryan about how that will work/look from his side of things, then we work together going back and forward to develop it.
4.Your movements are meticulously precise; how long does it take to physically prepare for a performance?
At least 5 weeks, the routine itself doesn't take me that long, but to train it so it works every time without me looking at the screen takes alot of work. If anything is slightly off the audience will know. So I work very hard on that part of it.
5.Your final performance on AGT was a hauntingly vivid depiction of a child struggling to soothe while their parents argue, transcending that turmoil and turning it into triumph. The entire theater was noticeably moved by your performance. Was it emotionally difficult to dance through such painful subject matter?
Yes this was a very powerful performance and I was 100% immersed in it. It was difficult but I think it's an important story to tell. I'm overwhelmed by how many people connected with it and went to the trouble to send me beautiful messages about their own situations and how watching that routine lifted them up.
6.Collaborating with cutting edge technology in your work is a dazzling innovation that embellishes your performances beautifully. Has there ever been a time it didn't work?
Alot of the time something about it doesn't work and I worry the performance will be a disaster, but it's the ability to not dwell in that mindset for too long and figure out a way to move forward that eventually gets these shows to the stage.
7.How does your family feel about your BIG win on Australia's Got Talent?
They're so so proud. I'm really glad they were able to get so excited for me and tell their friends etc but the most rewarding part is just seeing my daughter Rylie's face and her Drawings and stories she writes about the win.
8.Your youngest child is 6 months old. Did you pole dance while you were pregnant?
Yes I did dance while pregnant but not as much with my third as the other 2 purely because of being busy with Mason only bring a young baby. I found it helped keep me feeling mobile, and mentally sane!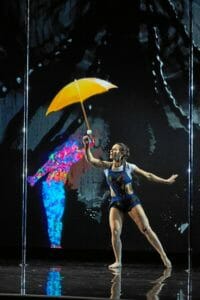 9. Do you ever do tumbling and pole with the kids?
The kids love swinging on the poles at the studio, Rylie is particularly into hoop at the moment so it's great to see her having fun with that and even doing some competitions already!
10. What's more exhausting, being a mom or a pole dancer?
Definitely being a mum is more exhausting… Definitely.
11.You performed and taught workshops at Pole Con International in 2015. What did you think of your Pole Con experience?
I loved pole con! It's such an amazing weekend of not just workshops and performances but community too. I really hope to come back again.
12. Is there anyone in the world of pole dance that you admire? Is there any new people in the pole community that you're really excited about?
I'm very much an old school poler, I love seeing new things people are doing but give me a Sergia Louise Anderson or Lisa Dee routine any day and I'm in heaven.
13. How do you plan on celebrating World Pole Dance Day on September 30th?
POLE JAM of course! We are also running a fundraiser for pink ribbon to raise some money for breast cancer in Australia
14. What do you have to say to the people who say "I could never pole dance"?
I would say to them, how do you know if you've never tried it? Saying you need to get fit/strong/coordinated etc before you start pole is like saying you won't go to school until you're smart enough.
Kristy can be found at her website, http://www.kristysellarspoleartist.com/ or her Instagram account, @kristysellars
Ryan says…
At one-point Kristy & I jokingly talked about making a 15 second project where I danced and she made all the visuals. I'm sure it would be an enlightening experience for both of us haha! But I have yet to get on the pole myself. The communication is essential to what we do. Throughout working on AGT we video chatted on most days, usually to brainstorm ideas together or work out technical problems. We have definitely learned through trial and error which types of effects translate the best to an interactive performance, which I think is noticeable going from the Clock dance to the Paint dance. By the Grand Final, I think we honed in not just on the storytelling and technical skills, but how to marry them together and make them coexist.
Building the visuals usually starts when I get the first pass of choreography from Kristy. Sometimes there is a crude storyboard for bits and pieces, but for the most part I just start from the beginning and build it all linearly, sending Kristy updates as I go. It's a combination of 3D and 2D layers depending on the style. In the Paint dance for example, I would render 3D images of trees, flowers, etc. and paint over them by hand to make them feel less digital. Then I would take those painted over images and put them back into the 3D environment so I could fly the camera around them. The visuals for each show took on average took 2.5-3.5 weeks to build, with the exception of the grand final which had a tighter deadline of only 2 weeks!
Ryan Talbot can be reached at his website, www.ryantalbot.com or his Instagram account, @digital_melon_