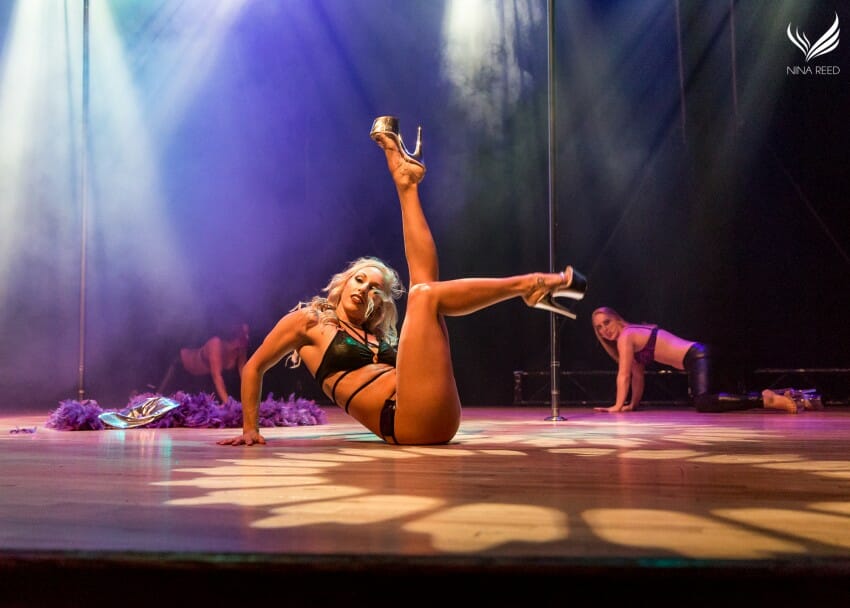 Interview with Gemma Lux!
We sat down to talk with Gemma Lux! She'll be teaching and performing at PoleCon AND will be conducting Cleo the Hurricane's new certification held in the days before #polecon2018 officially kicks off.
Tell us more about Cleo's new classes?
Cleo is now offering CRNP Certifications for all to have, not just studio owners like before. You do not need to be a current instructor to participate. Once certified you can teach anytime & anywhere you chose. We will provide training on how to teach each certification safely, with proper technique, and with an Cleo-esque Aussie flair. Once certified, each participant will receive a Cleo's Rock N Pole Certificate, written breakdowns of each trick/transitions/routines, videos of each trick/transitions/routines, printed certification manual with images, rights to use CRNP marketing/logos, and more.
What can I expect to get out of Cleo's new classes?
You should expect to leave CRNP Certifications with an abundance of new pole knowledge, unique techniques, and a lot of homework Lol! You will leave feeling amazing & empowered!
You will be Rocked, like a hurricane!!!
Are there any signature moves I will be learning?
Yes! We will be teaching some of Cleo's signature moves, such as Power Invert, Jade, Vertical Splits & variations, The Black Widow, Ayesha, Allegra & Marion Amber just to name a few…
What level should I be at before taking this class? 
We have 2 certifications happening at Pole Con 2018. Spinning Tricks Beg/Int & Int/Adv. Anyone can join in on the beginner/Int certification. Even if you can't invert yet, we will teach you proper techniques etc. Ideally, you should be able to Invert without a spot, and be able to complete inverted fundamentals. Such has Gemini, Scorpio, Hip Hold.. But, Anyone can choose to take the certification. We are there to teach you!
What do you recommend individuals should bring to this class?
A pair of heels, pole grip, a pen & notepad, snack and drinks, annnnd A ROCKIN ATTITUDE as Cleo would say lol. (I'm a die hard Cleo fan haha)
What is you favorite combo to teach?
My favorite combo to teach is a beautiful Invert, to Gemini, Hip Hold, to Jade, to Allegra. So much beauty in the classics!
How long have you been pole dancing?
I've been pole dancing since 2012

Latest posts by Mica Saunders
(see all)