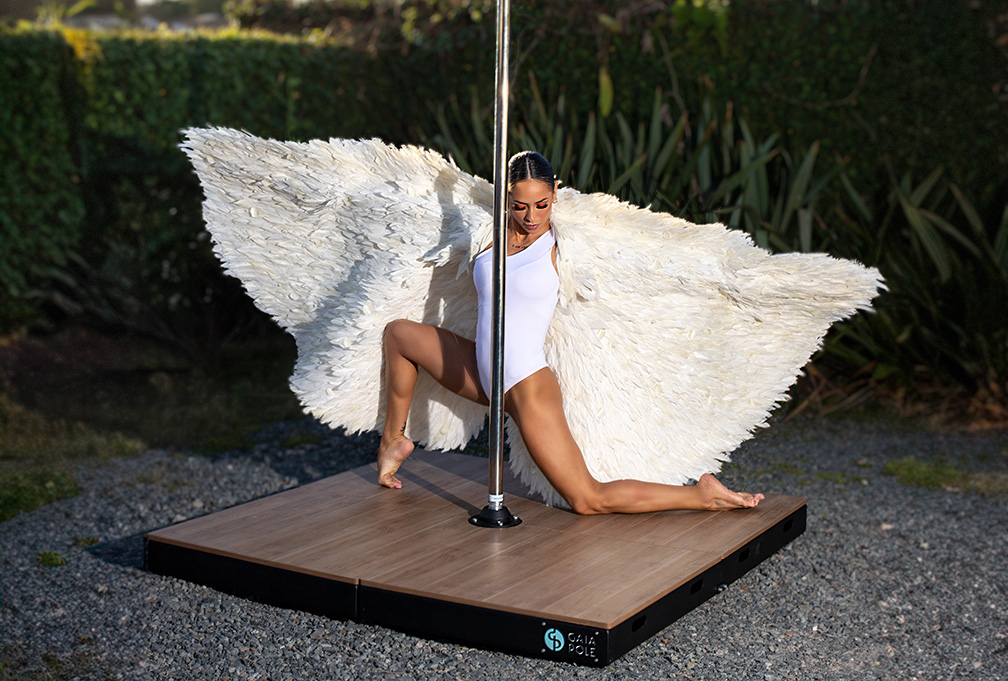 PoleCon Exhibitor Spotlight: Gaia Pole
All exhibitors spotlighted have previously vended at a PoleCon event.
Thank you for being a vendor at PoleCon! Can you tell us a little more about your brand?
Gaia Pole is the largest manufacturer of poles and aerial equipment in Latin America and has been writing the history of Pole Dance in Brazil for 10 years and now in the world. We invest in constant innovation, both in our products and in our relationship with our customers, being the only brand in the world to have its own digital community (social network) and mobile app focused on the Pole Dance universe. We are known for our "Square Stage," with greater stability and safety.Learn more about our brand at https://global.gaiapole.com or https://instagram.com/gaiapoleglobal
Is there something that defines your brand that unique to you?
Our care for our customers, focusing on the consumer experience and the growth of Pole Dance, through event sponsorship and support for athletes.
How do you want people to feel after interacting with your brand?
We want people to experience the Gaia Pole, through our products and relationship, and to feel light, happy, satisfied, and fulfilled.
Anything else you want to share with PoleCon attendees?
Yes! We always support and participate in events related to the world of pole, and once again, we will be one of the sponsors of a wonderful event! We will be at the USPSF 2023 NATIONAL CHAMPIONSHIP in Savannah! And there we will have three stages available for immediate delivery with a 20% discount.Additionally, this month we will also be launching our GAIALOVE community to the world, with exclusive benefits, workshops with our ambassadors, discussion forums, and much more! This community is already being tested in Brazil, and the feedback is wonderful, and the best part: it's free. Follow our social media as we will be sharing everything there.We would like to inform pole enthusiasts who follow this blog that we will leave the POLECON coupon active with a 10% discount on all our international products, and it will be active until August 31st! We appreciate the opportunity to talk about our way of living pole.