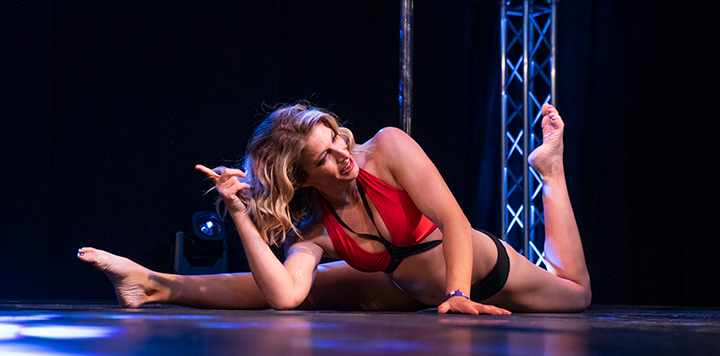 FINDING MY WAY AFTER LOSING MY POLE COMMUNITY
One of my favorite things about learning & teaching pole dancing is the sense of community. I live in Los Angeles, which is car-centric beyond all reason, and I really think that's one of the reasons why it's so hard to meet people here. You don't get opportunities to just randomly meet people, who then turn out to be your people, without something like pole in your life. My students, teachers and fellow travelers were easily 90% of my social circle. And then Covid happened.
The studio I worked at closed. Three months into lockdown, it imploded in scandal for a litany of long- festering reasons. I watched on social media as other studios struggled – some for similar reasons, others because the owners simply couldn't afford to hang onto a physical space when they were only teaching online. Countless teachers and students lost jobs in those months, and had to move somewhere with a lower cost of living. Many people didn't have space for a home pole set-up, or living arrangements that made even a floor class possible.
Exercise has always been one of the ways I maintain any semblance of mental health, and suddenly I went from teaching & taking several pole classes a week, to walking my dog while trying not to pass too close to any of my neighbors. It wasn't remotely the same, and I was really struggling. I took as many online floor and stretch classes as I could. I found a tiny silver lining in suddenly being able to take classes from teachers who didn't live in my city – and just as quickly learned that checking the time zone of posted classes was extremely important.
I decided that I desperately needed a home pole, just as pandemic-induced problems with the supply chain flooded the news. (Apologies to my 12th grade Economics teacher. It turns out I did use that information again, Mr. C.) Factory closures dictated that I had to order my pole from Europe, rather than the place 11 miles from my house. Once I got the email notice that it had shipped, I watched its zigzagging path westward: Milan, Cologne, UK Midlands, Cincinnati. I was simultaneously embarrassed by its carbon footprint, and wildly jealous of its ability to travel.
I put up my pole, and stepped into what felt like an entirely new world. I learned that pets interrupting class were the greatest thing I never knew I needed. I gradually started to see familiar faces in the other Zoom squares, and learned that bitching about conditioning exercises could be just as effective via the chat function.
Then I started teaching online, which required skills I had never learned in the studio. Communicating effectively through a screen, and keeping my students safe when I couldn't physically spot them, was really hard. I started with a small group of students who had poles at home, and we slowly figured it out together. I am forever grateful for their faith and patience, because that learning curve was steep.
Next, I had to overcome my raging sense of Impostor Syndrome. I've literally lost performance gigs because all I had on my Instagram page was bloopers. But without a studio, I had to promote myself, and that meant using social media unironically. Former students, and then people who didn't know me, began to find me. Very gradually, I was starting to feel less unmoored.
I reached out to other pole teachers, and found that I was far from alone. Everyone had been through some kind of upheaval, and we all needed to rebuild for the new, different world we found ourselves in. Former acquaintances became friends, as we worked through all of the craziness together.
Things kept building from there. I signed up for a couple of virtual competitions, and volunteered as a judge for that same organization. When the world started to open back up, I got back onstage – and subsequently found that doing things in person now felt "weird." Go figure.
My pole world doesn't look anything like it did in the "before times," and some of that makes me sad. I miss my long-running weekly classes, and I still can't quite process how many people moved away. But in other ways, its better. I'm finally out of my old, toxic environment. I got to perform at Pole Con this year, where I reconnected with many people I hadn't seen since before Covid. (Thanks again, Colleen!) And I just got hired by a new studio, with a vibrant and supportive community of its own.
Navigating this new landscape is definitely still a work in progress, but I'm finding my way.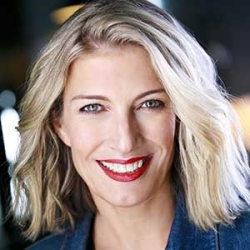 Latest posts by Jessica Hopper
(see all)