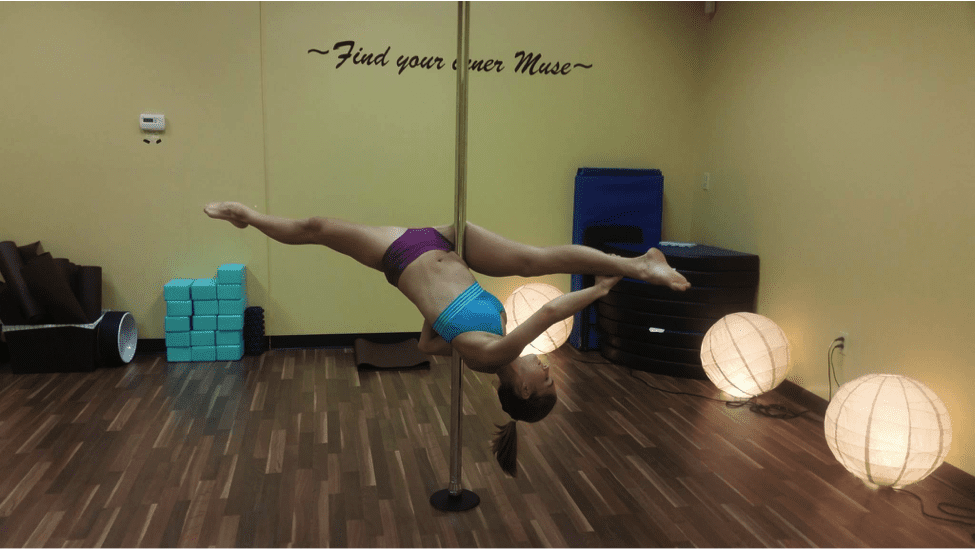 I hope you have been doing you stretches because it is time to take these splits to the pole! Now, the perfect jade split isn't going to happen in an instant. My biggest advice, besides consistent stretching, is to do a jade split every time you find yourself doing a little pole dance. Before you know it, you'll be doing jade circles around your old jade dreaming self! Here are the best ways to take your stretch efforts to the pole.
Back leg activation exercises: Lift the bag leg in the air, using the pole as a brace. Turn you knee away from the floor and open your hip but make sure to keep the shoulders facing the pole. Lastly, pulse your leg, using your lower back and glute to lift. Pulse that leg about eight times and then try to hold at its maximum lift.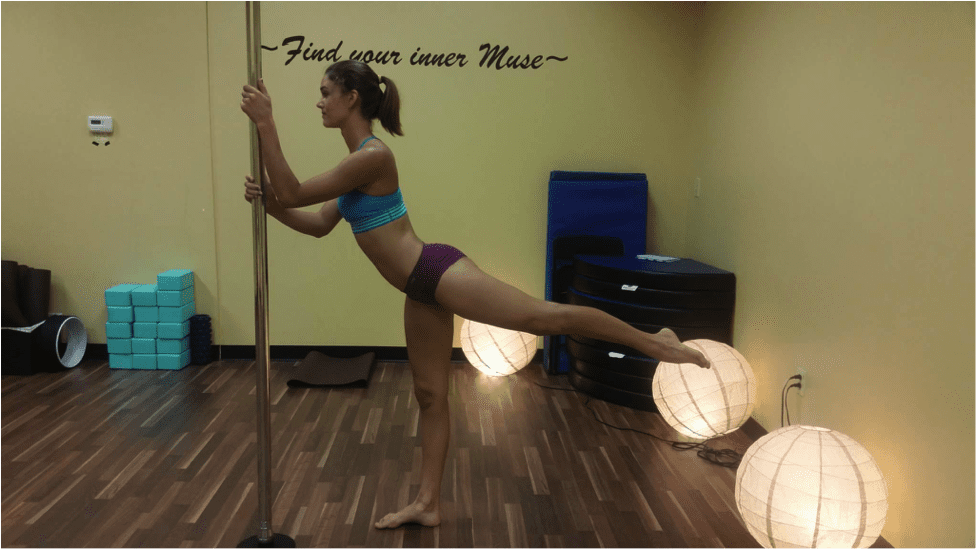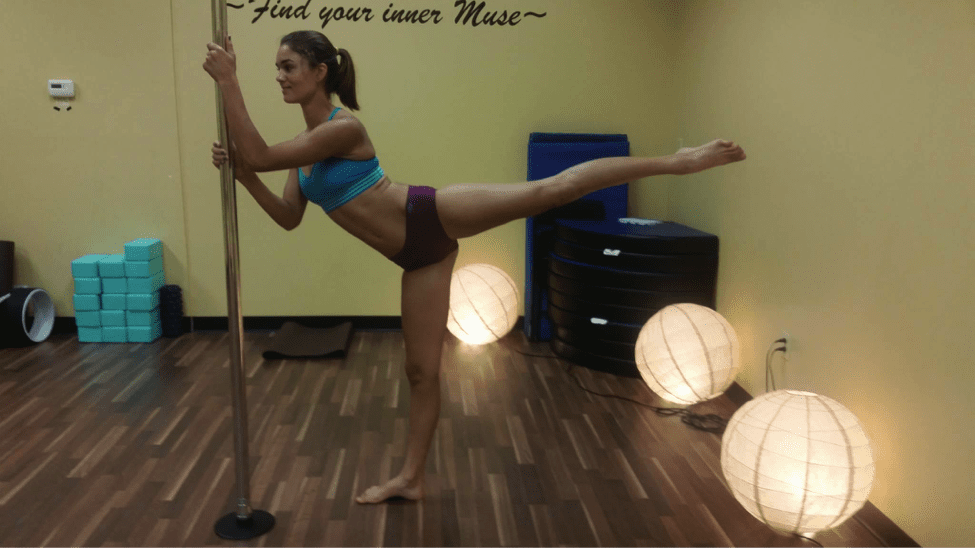 Get the perfect grip: Invert to you outside leg hang. Pull the other leg across and over to the opposite shoulder then take your free hand and place it on your hip. Create a nice shelf by sticking that hip to the side. You will then feel your knee pit slide out of grip because you don't even need it anymore. And now it's time to release to your jade split.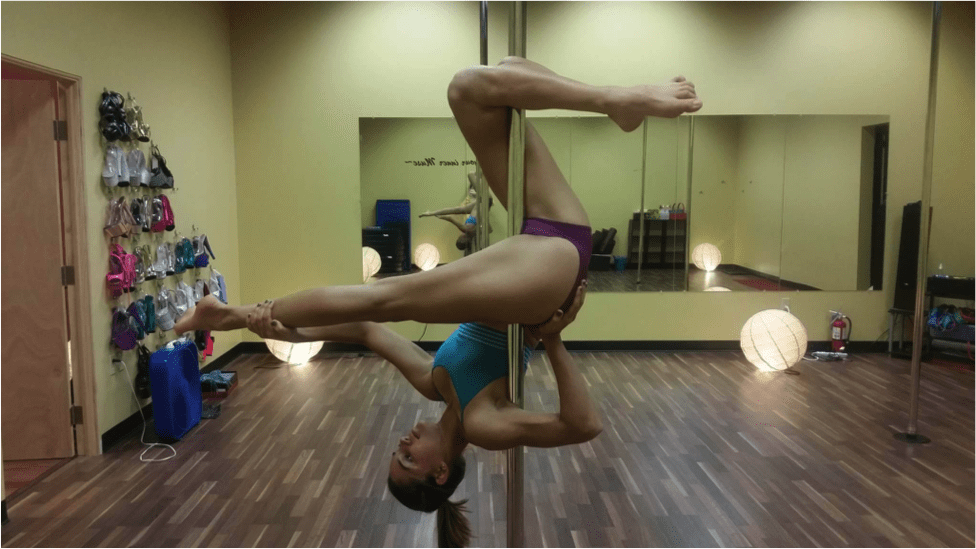 Hitting the perfect jade split: Release the other leg back in to the jade split. Now is the time to make that split flat. Turn your back knee out and open that hip like you did on the floor. Arch your back and open that hip as much as you can to lever the back leg down. Don't pull your front leg closer but use it as resistance to lower the back leg. Practice this every time and you will have a flat jade split in no time! Don't forget to take rest days, hydrate, and stretch daily!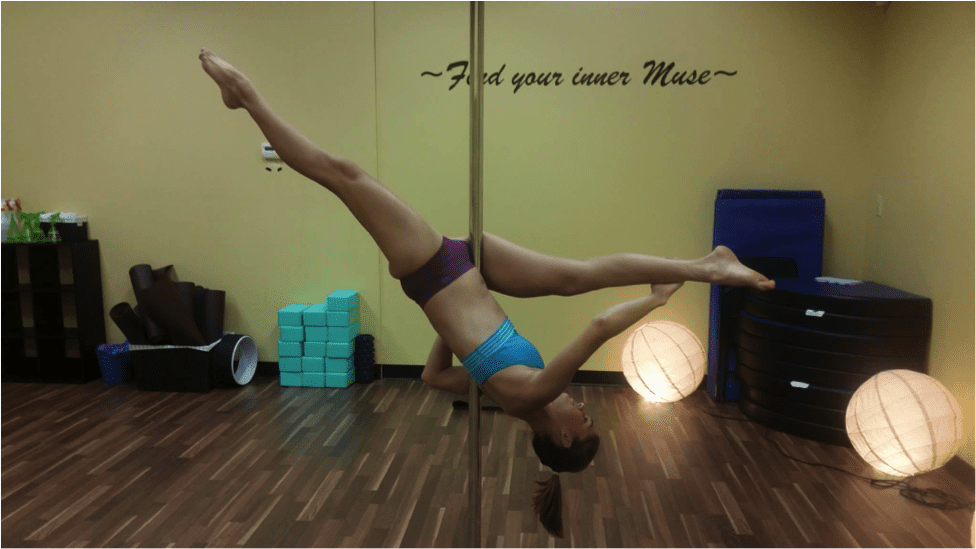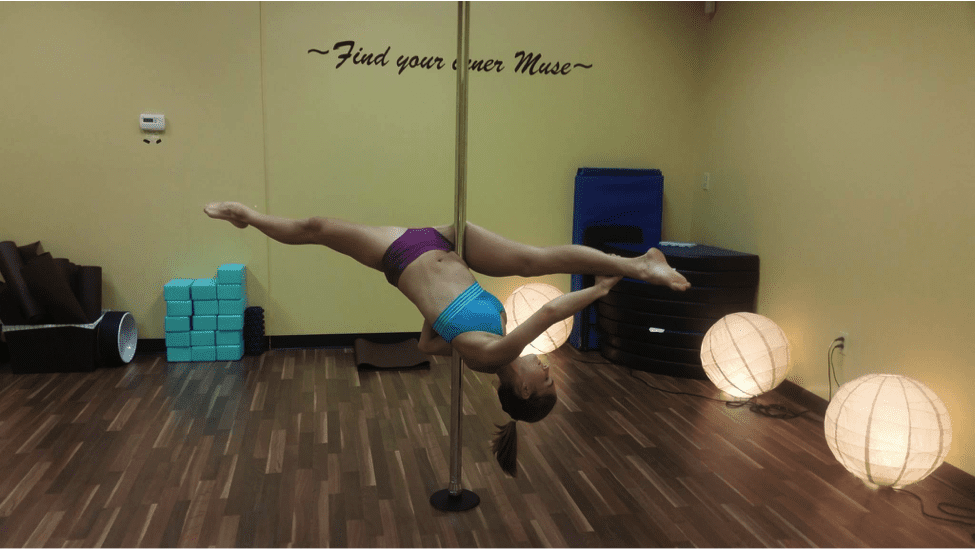 Latest posts by Leah Franklin
(see all)