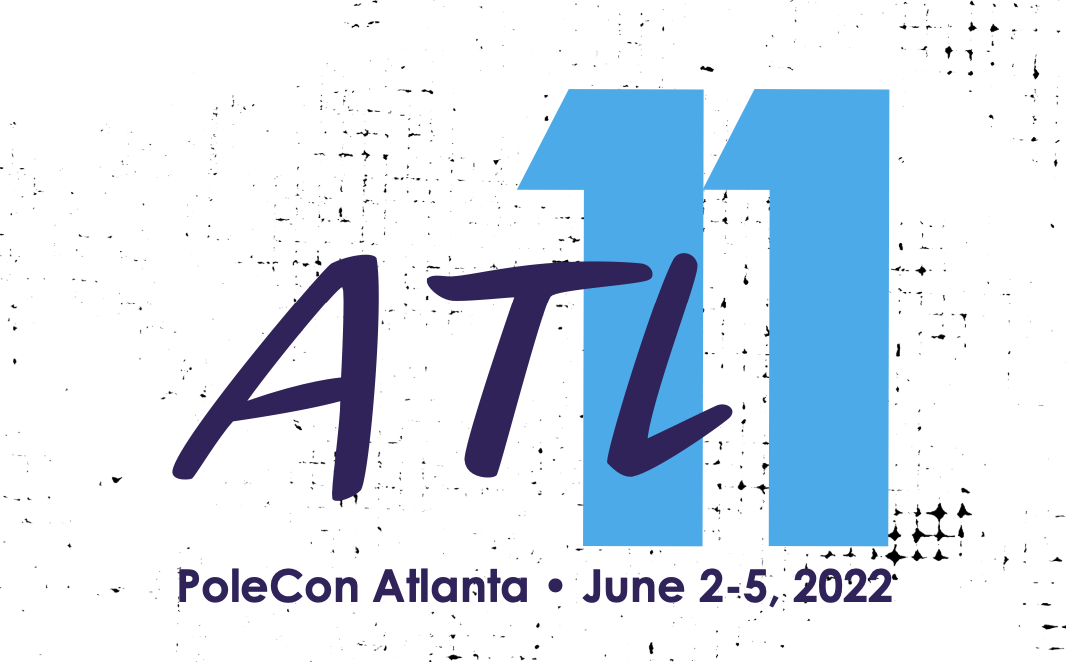 Interview with New PoleCon Instructor: Dey Phoenix
We are sitting down to talk to our new instructors for PoleCon 2022! Learn more about them and then click here to purchase their workshops.
1. We're so excited to have you teach at PoleCon this year! Can you tell us a little more about what you're teaching?
I'm highly excited to teach this year for PoleCon as well! The last time I was at PoleCon was in 2019 [Denver, CO], and I was still relatively new to the pole scene, so it's a testament of the growth within my dance journey to be able to share the things I've learned and worked on throughout the years.
PUMP-N-GRIND was born out of the need to make sure folks knew how to dance with or without a pole. After a few years of teaching pole classes, I started to notice people would go up the pole and around the pole, but once they hit the floor it's crickets (respectfully). The goal for this workshop is to make sure when you hit the ground, you hit it and make it sexy and dynamic!
Essentially, PUMP-N-GRIND is a floorwork workshop; however, it focuses specifically on movement using heels as an apparatus, and additionally focusing on the sensual/sexual portions of floorwork. I was inspired to start pole dancing initially because of strippers and strip club culture (also wanting to explore that myself), so I wanted to maintain that energy for this workshop. We will be humping the floor, we will be touching ourselves, we will be spreading our legs to the corners of the Earth, and we will be clacking hard enough for the Ancestors to hear us in the high heavens!
2. Is there something that defines your style of teaching or your content that is unique to you?
I like to describe my teaching style as a 60/40. 60% of my teaching focuses on the vibe and intention of our movement; 40% of my teaching is the technique and how you get your body to move the way it needs to. While it's definitely important to know how to safely move your body and to apply dance techniques to movement, most times students may freeze up when it comes to dancing/freestyling because they're used to copy and paste methods. My motto in my classes/workshops is "I give you the tools so that you can build your own house." That being said, the goal is never to look exactly like me and how I move, but to apply the technique I give you in order to be the best dancer YOU can be!

3. What is the one thing you want your students to leave with after taking your workshop? 
I want my students to always leave my workshops and classes with confidence! Confidence in their energy and sex appeal, as well as being confident knowing they can move with or without a pole. I want my students to also leave with more knowledge on how to use their heels in floorwork for when they do hit the ground. There will be no poles in my workshop as it's a non-pole workshop, so this would really push the student's boundaries if they're used to always having an apparatus around. We're getting down and dirty for this one!

4. What are you most excited about for PoleCon 2022? 
I'm mostly excited to see all of my friends and pole peeps that I've met online! It's always a different energy when you're in a room together. I can't wait to see what everyone brings to the stage this year for the various showcases! 🙂
5. Anything else you want to share with PoleCon attendees?
Aside from my workshop, make sure you check me out at the Men of Pole showcase! Making a long overdue return 😉 Also, if you see me, definitely say hi!!! I love hugs and will give you a big one lol