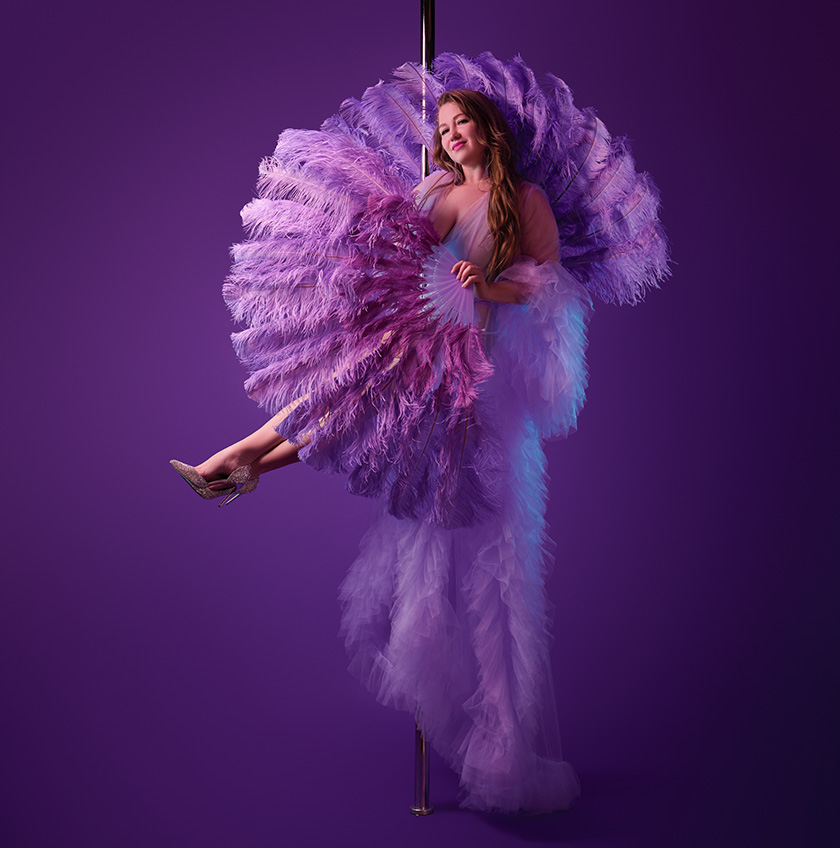 PoleCon Exhibitor Spotlight: Velvet Arrow Photography
All exhibitors spotlighted have previously vended at a PoleCon event.
Thank you for being a vendor at PoleCon! Can you tell us a little more about your brand?
At Velvet Arrow Photography, our mission is centered on fostering self-love and self-awareness throughout every individual's pole or aerial journey. Our photography sessions are thoughtfully tailored to your unique capabilities, allowing us to capture the very best of your abilities. Whether you desire captivating images to promote your classes, document a special event performance, or simply cherish your personal growth as a dancer/performer, we are dedicated to preserving those cherished moments for you. You can explore our work and get to know us better by visiting our website at www.velvetarrowphoto.com. Also, follow us on our primary social media platform, Instagram, where we showcase our latest shoots and behind-the-scenes fun at www.instagram.com/velvetarrowphoto.
Is there something that defines your brand that unique to you?
As a collaborative duo, we pride ourselves on delivering a comprehensive and unparalleled experience from the moment you book your shoot until the final image is delivered. Our personalized approach involves guiding you through every step of the process, offering valuable tips for preparing for your shoot, as well as directing your poses to ensure you always look your best in front of the camera. Drawing from over 12 years of experience in photography, lighting, and color, we guarantee exceptional results that are truly unmatched.
How do you want people to feel after interacting with your brand?
Our ultimate objective is to leave our clients feeling rejuvenated and immensely proud of their body's achievements. The images we create are meant to serve as powerful reminders of their personal growth and accomplishments, fostering a sense of empowerment and confidence.
Anything else you want to share with PoleCon attendees?
Although we are currently based out of TX, we plan to expand to other states in 2024 and venture into video and AI video editing. If you want to have us come to you reach out to your local studio so they can host us! We cannot emphasize enough the profound gratitude we feel toward the community that has embraced us with open arms. Your unwavering support has been pivotal in our growth as a brand, and we are truly humbled by the relationships we've forged along the way. The enriching connections we've established with our clients and the larger community have been the driving force behind our continued success, and we look forward to nurturing these bonds as we embark on this exciting new chapter in our journey!