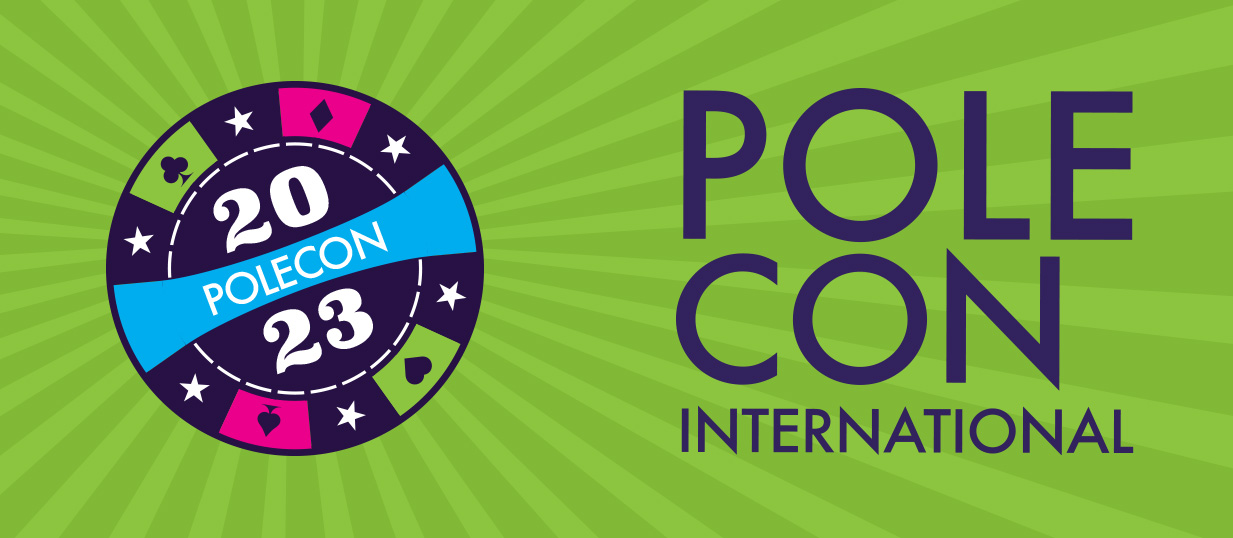 Interview with New PoleCon Instructor: Baila Jennie
We are sitting down to talk to our new instructors for PoleCon 2023! Learn more about them and then click here to purchase their workshops.
1. We're so excited to have you teach at PoleCon this year! Can you tell us a little more about what you're teaching?
I am super ecstatic to be teaching at Pole Con 2023! The workshop that I will be teaching is very near and dear to my heart. I consider it to be my baby because I have been developing  and nurturing this specific style for many years now.  Drawing upon my Cuban-American heritage and experience as a professional Latin dancer this unique pole style was formed.  Latin Polesque is a vibrant pole movement workshop that gives you tools to interact and use the pole in a fresh and innovative way . It infuses Latin dance styles such as Salsa, Tango, and Bolero to create a hypnotizing flow using the pole as if it were your dance partner. I always say that the Pole is the best dance partner you will ever have because you are what makes it work.  There are twists and turns with syncopated moves that creates a seamless flow of movement with the pole. The best part is you don't even have to come from a dance background in order to fully grasp this style. Many of my students are first timers to dance in general,  but the way I  breaks things down allows for a better understanding of how to navigate fully using the pole.
2. Is there something that defines your style of teaching or your content that is unique to you?
What makes this style unique is that it relies heavily on the connection between pole and dancer in regards to overall movement. The Latin styling and footwork is a major component that carries the flow of movement on and around the pole. Musicality is also important as it is key to accentuate the many varieties of Latin music. Each genre truly has it's own mood and flow.  You could be doing a fast paced Salsa inspired routine with quick changes and footwork. Or focusing more on the hips and sensual movements in a bolero flow. Latin Polesque makes you feel like a video vixen that is ready to be cast in the hottest upcoming music video.
3. What is the one thing you want your students to leave with after taking your workshop? 
I want students to leave my workshop feeling Euphoria! Like they had the best time jumping out of their pole comfort zones. The feeling of accomplishment and confidence. The confidence to step out of the box to explore what the Latin world has to offer and the accomplishment of learning how to add that flavor to their pole journey.
4. What are you most excited about for PoleCon 2023? 
I most excited about Teaching at Pole Con. Introducing the Pole world to my baby Latin Polesque. Because the opportunity to share my passion for Latin dance with the rest of the pole community is why I started Latin Polesque in the first place. So teaching at such an amazing event, such as the internationally acclaimed Pole Con , and meeting pole dancers from all over the country is epic.
5. Anything else you want to share with PoleCon attendees?
Come check out the Latin Heritage showcase and maybe dance in the audience:)  I along with many other talented Latin Pole dancers will be performing and bringing that flavor!