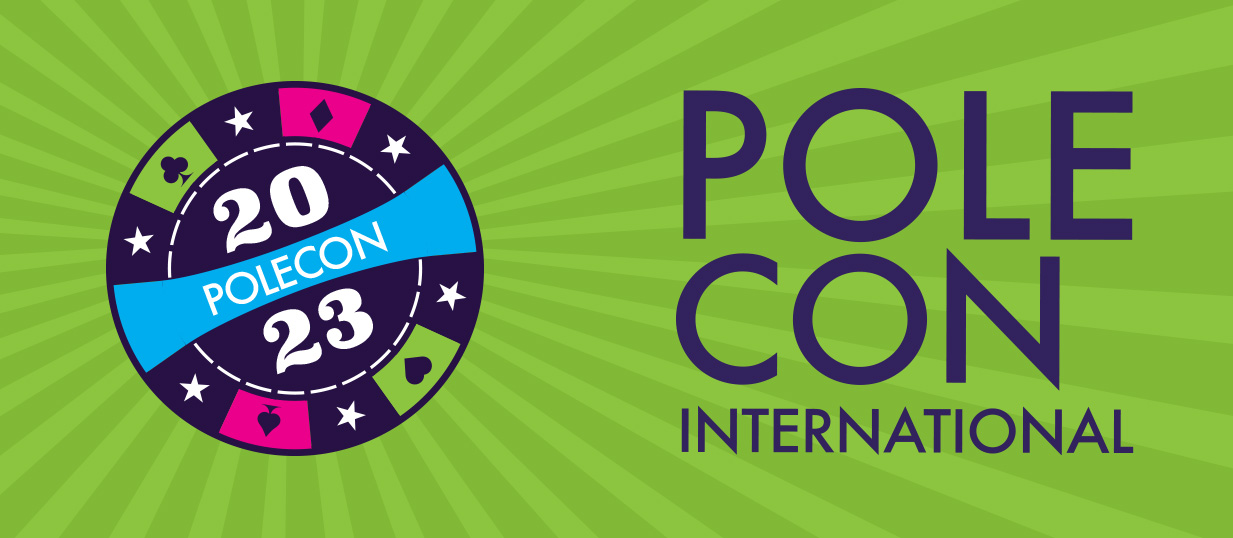 Interview with New PoleCon Instructor: Sirenn Badass on Brass
We are sitting down to talk to our new instructors for PoleCon 2023! Learn more about them and then click here to purchase their workshops.

1. We're so excited to have you teach at PoleCon this year! Can you tell us a little more about what you're teaching?
Pancake Party is not your ordinary stretch session. You will be empowered with the knowledge of not only the anatomy of the straddle and pancake, but where you can make adjustments to suit your capability, whether it be leveling up or accommodating for weaknesses in particular areas. The specially curated program includes mobility drills and active flexibility exercises so that your spreadys are not only wide and high, but also strong so they can fly against gravity up the pole. The program is designed to strengthen their muscles in end range so they have a much lower chance of injury. Towards the end of the session you can melt like butter on a flapjack and have a play with some fun floorbased tricks.
I'm super passionate about pancakes and I usually recommend them as the first type of flexibility a beginner should focus on. Pancakes and straddles are seen in Inverts, Hello Boys, Jamilla all the way up to Plus Sign and Spatchcock.  The muscles strengthened and stretched are also in front and middle splits so it's a way to make progress in those without getting too overwhelmed at all the different splits, trying to spread your focus too thin while learning foundational stuff.
2. Is there something that defines your style of teaching or your content that is unique to you?
What my students would say first about me, is that I'm charismatic, maybe a little crazy but in a good way, and that's because I love to teach so it brings out the best in my personality. I've got weird analogies, often talking about where your butthole is pointing,  and I cannot count (don't worry I use a timer) so be prepared for that.
My teaching style, whether it be flexibility or pole tricks, always includes a clear breakdown of the steps, and the how and why as I believe the more you understand this, the more connected with your body you will be, therefore being able to execute better and stronger and in turn keep coming back to learn more and more! It's like the proverb of giving the man a fish vs teaching them how to fish.
I distinctly remember as a beginner sitting in my straddle with a rounded back, could barely lean forward or even articulate my pelvis forwards and back. I started pole dancing in my mid 30s with no natural flexibility and I want students to understand that anything is possible, you just have to find the right training program for you and stick to it, because the joy of feeling your cookie on the floor in a flat pancake is pretty special.
3. What is the one thing you want your students to leave with after taking your workshop? 
Confidence that they know how to safely, efficiently and effectively train their pancake and that their dream spreadys, no matter what level, are within reach.
4. What are you most excited about for PoleCon 2023?
To meet up with students I've been teaching online to and to take workshops from some of my favourite pole dancers, Ashley Fox, Carly Jane and Natasha Wang.
I'm also super excited to see all the diversity in the pole world. Australia, where I live, has incredible pole dancers and a variety of styles among the signature Showgirl style, but nothing like what PoleCon and the USA offers, so I will catch as many showcases as I can to load up on inspiration.
5. Anything else you want to share with PoleCon attendees?
Anyone who attends Pancake Party and provides their contact details will get free live access to the Badass on Brass and Kitty Jane July 2023 schedule of virtual classes and workshops, so be sure to hit me up!