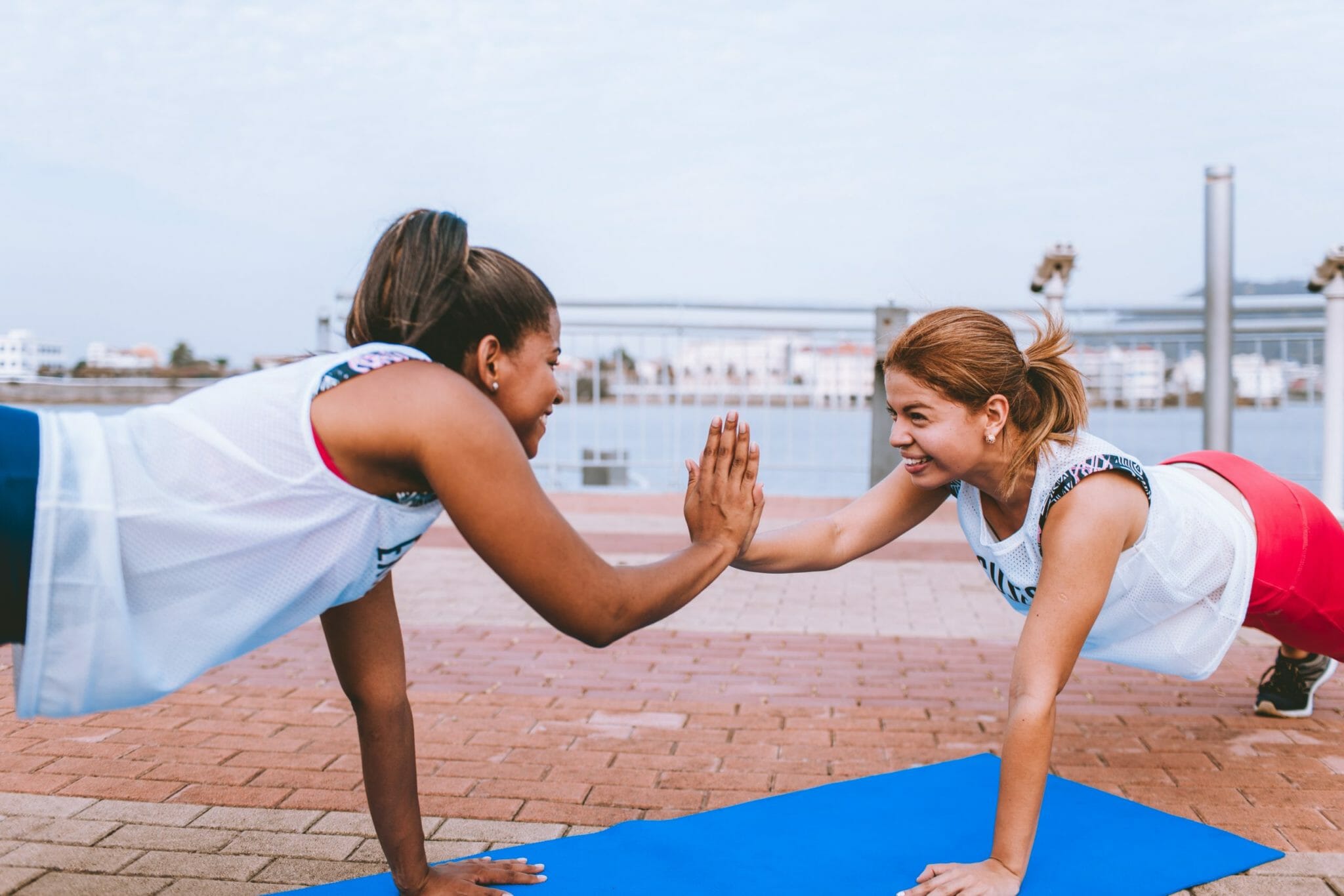 5 Tips for Training on a Budget
I started pole and aerial when I was in college. At the same time I was taking my yoga teacher training; so I know why way around a budget. Pole and Aerial are very expensive passions that most of us are willing to prioritize, but, sometimes that does put a strain on other parts of our lives.
1. WORK (STUDY)
I am currently in a pre-professional program and am working it off at the studio. I've also done one to pay for YTT. Many studios offer work study programs to allow students to pay for their memberships by working at the studio. This is the best way to save money. Although, be wary of studio owners who take advantage of free labor. Another option is if you work at a regular gym they will usually allow you to work out for free. If you don't have a studio membership, gym or at-home workouts can replace pole time instead of buying a class, even if just once a week. Take gym time to focus on non apparatus training such as cardio, flexibility, and conditioning.
2. TAKE A REST WEEK
No matter our financial status, we all need rest weeks. You don't pay for classes you don't take. If you have a membership, usually you can freeze it. You should be taking a rest week every 6-10 weeks (Cirque_physio). Rest improves training. It always has for me. Use the money you save to take a vacation!
3. TRY DIFFERENT STUDIOS
This was my go-to plan when I needed to save money. Fortunately I was in NYC, where there are MANY pole and aerial studios. Most studios have new student discounts (though Groupon is not a friend of small business) that allow you to take several classes while not paying a full membership. Of course we all have our homes, our favorite studios, but this isn't just about saving money. It's an opportunity to meet new friends, learn from new teachers, and experience a new culture.
4. CARBS ARE YOUR FRIEND
When it comes to training nutrition, it's not about eating healthy, it's about eating efficiently (@plantaenutrition via @the_artist_athlete). During training days we want to eat high carb pre-training and high carb/high protein post training. Fortunately, these nutrients are the cheapest to find-even if you're vegan. I like to eat cereal, ramen, or frozen waffles pre-workout. Post workout I'll usually have a packaged protein shake and/or a protein bar followed by some pizza (yes, pizza is efficient). Cheap high carb/high protein meals also include tacos, pasta, soup, or packaged meals.
5. GET YOUR OWN POLE
*DISCLAIMER: No one should be learning from IG! If you want to practice something you're unsure of allow a professional to help you.
When I was training for PSO, I didn't have time to work, go to school, and get to the studio, but I still had to train. I invested in a $100 pole from amazon and it worked exactly as it needed too. Although, make sure there's someone to help you install it if you're unsure how. I currently don't use my own pole because I do prefer the camaraderie of the studio, but If i'm ever in a bind, and can't afford a membership, I can still train.
More Tips also include: Buying used shoes/clothes, selling shoes when you're closet is full, and not taking workshops-learn from all the free resources that exist (IG, books, podcasts, YouTube).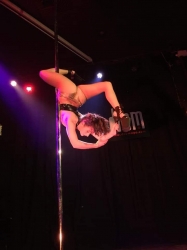 Latest posts by Natalia S
(see all)