Are You Too Old to Start Pole Dancing?
Older adults often have a lot of time on their hands as they settle into retirement. Because of this, most seniors try to spice up their lives by getting into a new hobby or learning a new skill. However, our bodies change as we grow older and this can limit the kind of activities that are available for seniors. With age, our coordination, stability, and balance weaken as our muscles and bones lose strength, density, and endurance.
One activity that older adults might feel apprehensive about is pole dancing. Aside from being a physically challenging activity, seniors may find pole dancing inappropriate for their age. However, pole dancing holds a lot of benefits for seniors who are willing to give it a try.
The benefits of pole dancing
Pole dancing can tone your muscles. Aging can reduce muscle density, so it's important to stay active and perform exercises that build or tone your muscles. Lifting yourself up on the pole is a good strength building and cardio exercise. The more often that you practice pole dancing, the more you can build and define the muscles in your entire upper body, core, and thighs.
Pole dancing can make you feel empowered. Older women find it difficult to gain confidence as they see their physiques change. In addition, most older women also lose their connection to their feminine and sensual sides as they age. As you practice pole dancing and become stronger, you can find confidence in yourself, feel liberated, and become body positive.
Pole dancing can keep stress at bay. Just like any other physical activity, pole dancing stimulates your body to release endorphins. Also known as the happiness hormone, endorphins help your body minimize discomfort, maximize pleasure, and relieve stress. What's more, pole dancing can help distract you from various stressful factors because it challenges you and makes you feel motivated to work towards your physical goals.
Be sure to talk to a health professional before starting
As we've mentioned, growing older can introduce you to a lot of health issues and diminish your endurance, strength, and energy levels. Because pole dancing is a challenging fitness activity, be sure to consult with a health professional to ensure that your body can take on the rigors that come with pole dancing. For one, you can talk to a physician who can assess your physique and run you through various tests to gauge your body's ability to carry out some of the exercises. This is even more important if you suffer from arthritis, cardiac problems, and respiratory issues.
If you live in a senior living community, be sure to talk to your community manager before undertaking such a challenging activity. These professionals have a degree in healthcare management, which allows them to address the needs of older adults under their care. In addition, they are prepared to redefine what assisted living means for today's seniors and understand the health issues that commonly plague the elderly. Aside from giving you valuable health advice, senior living community managers can also help you find fitness centers and classes that are inclusive and cater to older adults.
Is there such a thing as being too old to start pole dancing?
Your age doesn't matter when it comes to taking care of your body and working towards your fitness goals. As long as you're determined to learn something new and have gotten a go signal from your doctor, you can start learning pole dancing even if you're well into your golden years!
Check out our Pole Masters (40+) showcase at PoleCon 2019!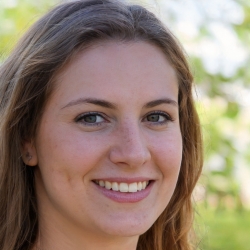 Latest posts by Apple Clapton
(see all)